Real Madrid's Kubo goes on loan to Villarreal
The two clubs have reached an agreement for the player to go on loan for one year. Villarreal coach Emery was instrumental in the move.
Real Madrid and Villarreal have reached an agreement for 19-year-old Take Kubo to go on loan for one year. Villarreal had moved into pole position to take the Real Madrid player over the past few days, despite strong interest from the other candidates, including Granada, Celta and Osasuna.
The two clubs started final negotiations yesterday, Tuesday, and the deal is expected to be announced today, Wednesday, or tomorrow.

Kubo, who played this season at Mallorca, who ended up being relegated, will go on a one-year loan deal to Villarreal with no purchase option. Real Madrid, who see Kubo as one of their future stars, refused to even contemplate the possibility of a purchase option.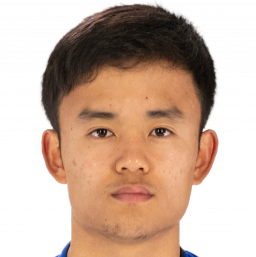 Real Madrid plan to use one of their three non-EU slots for Kubo in the 2021-2022 season, with Vinicius expected to obtain an EU passport over the coming year.
Villarreal will be responsible for Kubo's salary of around 2.5 million euros net, which means a total cost of some five million euros.
Emery: key to Kubo move
New Villarreal coach Unai Emery was key in the negotiations, with the former PSG coach keen to land the promising Japanese youngster.
For his part, Kubo was desperate to stay in Spain at a club where he will hope to play around 40 games next season, in a bid to continue his technical evolution, which went well at Mallorca. Being able to do so under a coach of the pedigree of Emery only added to the attractiveness of Villarreal for the player.