Singapore to make arriving passengers wear monitoring wristbands
Passengers will have to wear monitoring devices so that authorities can ensure they comply with quarantine rules as the country battles against Covid-19.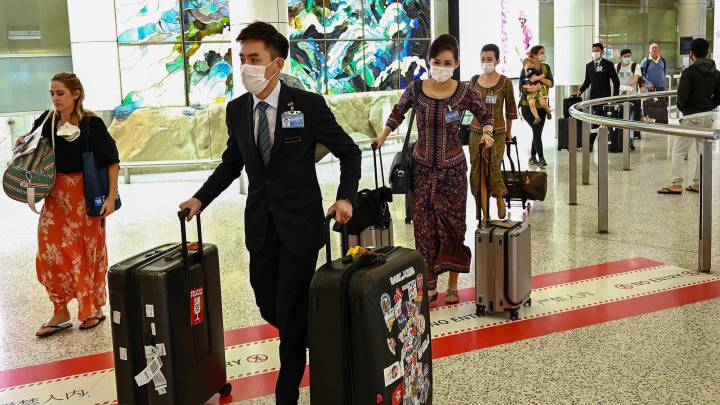 Singapore has announced a significant change in regard to quarantining passengers arriving in the country as part of its efforts to prevent any further spread of Covid-19.
As of 11 August, passengers will be required to wear electronic monitoring devices around their wrists through which the authorities can ensure they stick to self-quarantine rules instead of placing them in the state's isolation centers.
The device is equipped with GPS and Bluetooth signals that enable the authorities to track passengers locations. Once they arrive at their homes, incoming passengers will receive notifications on their wristband devices to which they must reply.
All passengers above 12 years old will mandatorily pick up their device after getting past immigration.
In case of tampering authorities will be notified

If people under quarantine attempt to leave their houses, the authorities will receive alerts through the devices. Should anyone attempt to tamper with their device authorities will be also notified. Singapore's government has given assurances that any data transmitted or stored by the device will be encrypted.
Before adopting this new measure, Singapore accommodated passengers in premium hotels providing them with all amenities including food delivery and free laundry, which was proving very costly.
Singapore has so far reported 54,555 Covid-19 cases with 27 deaths.