Lebanese court investigating Beirut port explosion
The Lebanese attorney general started interrogating some of the arrested individuals, including security personnel, in the wake of last Tuesday's explosion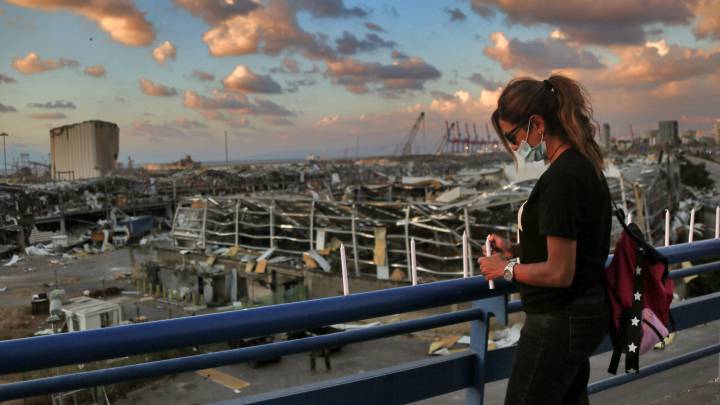 According to the local press, Lebanese Attorney General Judge Ghassan El-Khoury commenced his investigation by questioning National Security Chief Tony Saliba over last week's port explosion that killed 160 people and injured thousands, at the Mansion of Justice in Beirut.
Customs director-general denies negligence over explosion
State-run media quoted a credible source as stating that the interrogation of Customs Director-General Badri Daher was very tough, as it lasted for about six hours. Despite his attempt to procrastinate and postpone his questioning by filing a request to be interrogated by a civilian prosecutor at the Mansion of Justice, Attorney General Ghassan Oueidat insisted that Daher by quizzed by a military prosecutor, affirming that questioning shall proceed as per the rules.
Daher's questioning was carried out by El-Khoury, with the customs chief completely denying accusations of negligence.
Follow live coverage of the aftermath of the explosion
Beirut port blast has led to 16 arrests so far
In addition, Government Commissioner to the Military Court Judge Fady Akiki confirmed that 18 people have been subject to interrogation so far over the blast, including port administration personnel, customs officials, and employees who were involved in maintenance-related tasks at the warehouse where the highly explosive ammonium nitrate that caused the explosion was stored.
He added that the number of people currently under arrest in relation to the port catastrophe is 16.
The explosion took place on Tuesday at Beirut's port, leaving 160 dead and more than 5,000 injured, while hundreds of families have become homeless as a result.