Coronavirus: who is Paul Vallone, the Democrat who says hydroxychloroquine saved his life?
In the past, US President Donald Trump has claimed that hydroxychloroquine works efficiently against the coronavirus, contradicting health experts.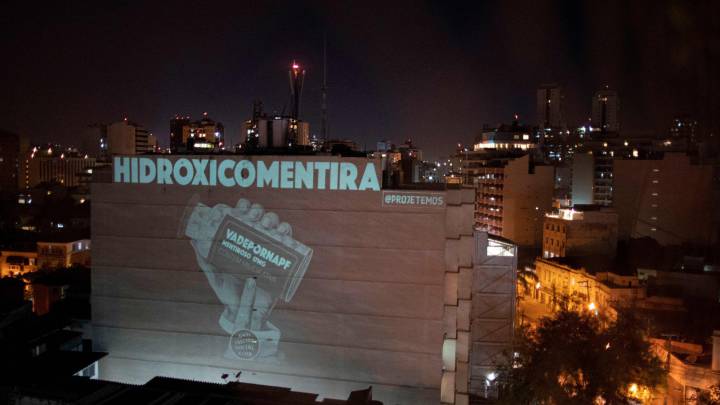 Hydroxychloroquine is an anti-malaria drug with unproven efficacy against the coronavirus, but in the past US President Donald Trump has said that it does work, going against the opinion of health experts amid the pandemic. On 19 March, Trump even called this drug a "game changer".
Councilman agrees with Trump
A New York councilman called Paul Vallone agrees with the president and credits hydroxychloroquine with his quick recovery from Covid-19. Vallone was diagnosed with the coronavirus and he is now claiming that this drug, not approved by the Food and Drug Administration (FDA) as a method of treatment against Covid-19, "saved my life" after he suffered all the symptoms back in March.
"I couldn't breathe, very weak, couldn't get out of bed. My doctor prescribed it [hydroxychloroquine] and I went to the pharmacy to get some. I took it that same day and within two to three days I was able to breathe. Within a week I was back on my feet," Vallone told the New York Post.
His initial symptoms were mild
Back on 1 April, Vallone publicly admitted that he was experiencing mild symptoms of sarcoidosis, - an auto-immune disease that attacks the lungs, which he has been battling for 20 years - and that he had tested positive for Covid-19. The symptoms worsened for Vallone, but after taking hydroxychloroquine he said: "It worked for me."
Having recently experienced mild symptoms compounded with my underlying Sarcoidosis that I have been battling for 20 years, I was recently tested for COVID-19 and the results have come back positive. My family and I remain at home and have been self-quarantining, resting and..1/3

— Paul Vallone (@PaulVallone) April 1, 2020
"I guess all those doctors who are prescribing it are right. This drug is already on the market and the patent is up so it's cheap. A new drug won't be. So big money does not want this drug to be used. Always follow the money," Vallone said in a 12 May Facebook post.
Research proves them wrong
In June, the FDA stated that hydroxychloroquine is "unlikely to be effective in treating the novel coronavirus", because scientific studies about the drug's ability to fight the virus have been mixed. The drug is already in short supply in the US.