MLS commissioner supports players kneeling during the national anthem
The Major League Soccer Commissioner Don Garber approves peaceful protests and said he will not tolerate players getting death threats for kneeling during the national anthem.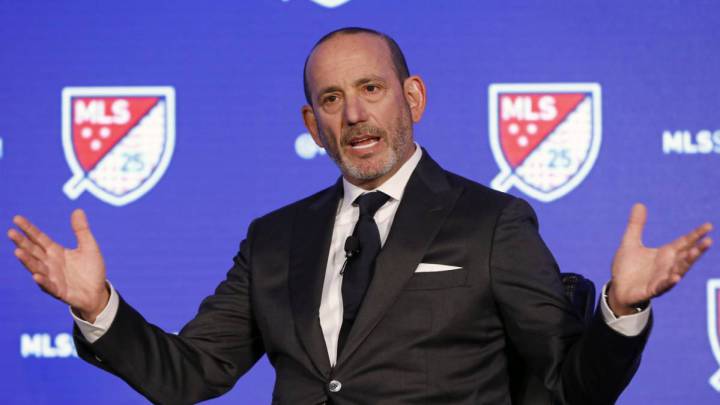 On Wednesday FC Dallas and Nashville SC played a friendly match prior to the continuation of the 2020 season and before the game players knelt during the national anthem in support of the Black Lives Matter (BLM) movement that was sparked by the death of George Floyd.
Several people were quick to criticize the players for kneeling during the national anthem, after which the Major League Soccer (MLS) Commissioner released a statement supporting the 'BLM' movement and the players' rights to peaceful protest.
"During the playing of the national anthem at last nights' match between FC Dallas and Nashville SC, the players from both clubs and march referees chose to kneel. As we have stated consistently over many years, MLS supports players and staff who protest peacefully on behalf of equality and social justice…
...Some of the comments made on social media following the march were appalling. We want to be clear that MLS will not tolerate any abuse or threats to any individual player or team who decides to exercise their right to peaceful protest during the playing of the national anthem or any other pre-game ceremony," read the statement.
Both teams will face each other again
Nashville and Dallas opted out of the MLS is Back tournament due to the amount of coronavirus cases detected among their squads, so they played a friendly on Wednesday to warm up ahead of their competitive meeting on 16 August at the Toyota stadium in Texas.