Barcelona: Messi facing the biggest dilemma of his career
One of the other questions prompted by last week's humiliating defeat to Bayern was how Barcelona's European disaster will affect Leo Messi...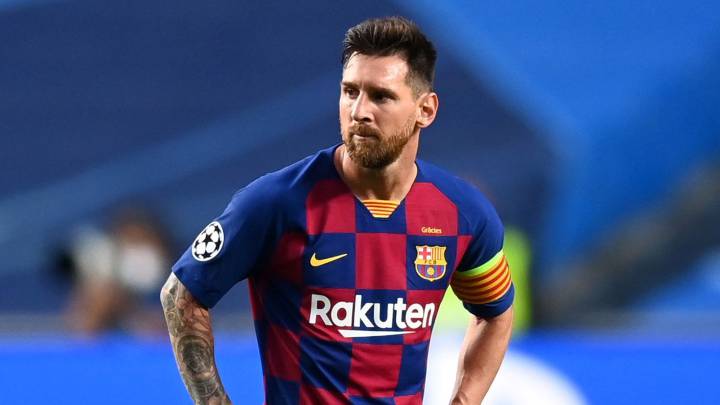 Last week's debacle in Lisbon served to show that Leo Messi was spot on in his diagnosis of the team back in February when he told Mundo Deportivo: "If we are serious about winning the Champions League, we've got to improve. The way things are, it's not going to happen". The 2-8 hammering to Bayern, Barça's heaviest European defeat in club history, proved Messi right. And to make matters worse, it came just when negotiations to renew his contract had hit a standstill. Messi will be out of contract on 30 June next year, and will be able to start talking to other clubs from January.
It's also put Bartomeu in a difficult position. He has less than a year left to run as club president - and just four months to get the photo of Messi signing a new deal in the Camp Nou offices. That would mask, at least temporarily, his tenure which has been tarnished by the Bayern defeat - one which will be remembered for marking the end of an era.
Messi is facing a difficult dilemma. On the one hand he is happy living in Barcelona, the city where he grew up and the possibility of not continuing at Camp Nou seemed out of the question but considering the current situation at Barça, the issue of Messi's future isn't so certain.
Failed signings at Barcelona
Messi has seen who a team which once dominated world football and enabled him to pick up six Ballons d'Or has gradually run out of steam. And Leo, above all else, wants to win and keep winning. Like other barcelonistas, he has witnessed how the money gained from selling Neymar to PSG was wasted on signings that haven't worked out. It was telling that in the Bayern game, the three players who were brought in replace the Brazilian, Coutinho (on loan at the German club), Dembélé and Griezmann all started on the bench.
Back in February, Leo mentioned that the team's level was not high enough to compete in the Champions League, and added that he was in favour of Neymar returning to the club.
"I've said it many times, in sporting terms, Ney is one of the best in the world and I would love him to return. He was a very happy person, he enjoyed himself on and off the pitch and made the dressing room a happy place to be. I can understand that club members have their reservations about him for the way he left, it annoyed me too, but at the end of the day, we all want to win and have the best players and Ney gave us a lot out on the pitch. He's keen to return and always regretted what happened," Messi explained.
Messi will wait before making a declaration
The Bayern defeat really hurt Messi and, as it usually the case after shock results, he needs time for it to digest. When Barcelona were knocked out of the Champions League by Liverpool last year, Messi took a while before appearing to air his thoughts. He eventually spoke the media in a press conference after the Copa del Rey final against Valencia.
Now, the captain will wait to see what decisions emerge from the directors' meeting on Monday. One area which will be especially of interest will be who the club decides to appoint as new team coach. Messi has always been in favour of Xavi Hernández returning to take the reins but for the moment, that will be complicated.
Another talking point will be who comes in to take on the role of Director of Sport when Eric Abidal vacates the position. Messi was involved in a confrontation with Abidal after Valverde was sacked in January. Abidal's relationship with a section of the squad is non-existent. So that's the situation - Messi will be free to start negotiating with other club's in four months' time, he is not happy with how the team has been designed, knows that he is in the final years of his career and will soon be able to move to the club of his choice on a free transfer.