Matuidi confirms he joined Inter Miami because of David Beckham
The 2018 World Cup winner said he decided to join Inter Miami and play in Major League Soccer because David Beckham convinced him.
Blaise Matuidi became the third and final Designated Player to join David Beckham's Inter Miami, who are still seeking their first victory in Major League Soccer with the regular season set to resume amid the coronavirus pandemic in the United States.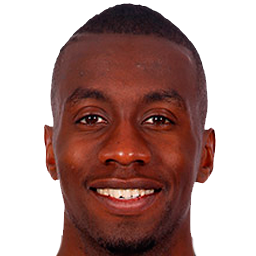 The 2018 World Cup winner had one year left on his contract at Juventus but after the Serie A winners were eliminated from the Champions League by Lyon in the last 16 he reached an agreement with Inter Miami largely thanks to his friend David Beckham, who owns the MLS team.
New adventure in MLS
The 33-year-old gave an interview to L'Equipe, where he explained why he decided to play in the MLS and sign for Inter Miami: "We first talked in December when a relative of Beckham called me to see if I was interested. At that point I told them it was too soon to play in the MLS and in June they called me again to see if I was interested," Matuidi said. 
"At that point David Beckham called me personally and he asked me if I wanted to join Inter Miami. My season with Juventus ended after getting eliminated by Lyon in the round of 16 of the UEFA Champions Leagues," added Matuidi.
Matuidi said he spent two months talking to his family about moving to the United States and they all agreed that it was the best move: "Things had changed. The quarantine period made me realize that I wanted to spend more time with my family and I even questioned if I wanted to live in Italy."
The French midfielder came to the conclusion that it was best for him to continue his career in the United States playing in MLS. Matuidi also had praise for Beckham, describing him as a role model for what he has accomplished after retirement.