America suffers big loss in matchday 5 against Queretaro
Club America came into matchday 5 having not lost a game and could have secured top spot with a win over Queretaro, something they failed to achieve at the Corregidora stadium.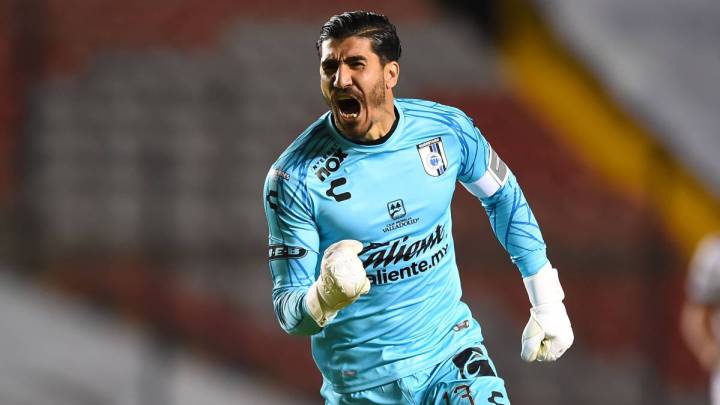 Club America suffered a first loss of the 2020 Guardianes tournament. The team with the most titles in Mexico suffered a 4-1 defeat against Queretaro at the Corregidora stadium in the last game of matchday 5. America was playing with ten men from the 41st minute but still had the majority of the possession (64%) with one more shot on target (7) than Queretaro.
America was the clear favorite
Club America was three points away from standing alone at the top of the table after Cruz Azul had lost their game on Saturday. 'Las Aguilas' were undefeated prior to the beginning of week 5 and were the clear favorites to win against Queretaro. The home side returned to the locker room with the lead and an extra player after Richard Sanchez was sent off prior to the half time whistle.
The second half started and America managed to tie the game thanks to nice interplay between Sebastian Cordona and Federico Viñas. After a give-and-go inside the box, Cordova shot with his right foot and opened up the scoring for the visiting team on the 58th minute.
Queretaro came back
The home team was not going to sit back and relax. Two minutes later Daniel Cervantes would return the lead to Queretaro and then at the 67th minute Omar Islas scored the third goal of the game with a beautiful volley inside the box. It was all uphill for America from there on.
Queretaro showed no mercy because even though they were leading 3-1 in the 92nd minute they went full our attack again and Hugo Silveira scored his second and the fourth and final goal of the game to give Queretaro all three points.
America's first loss of the tournament sees them share first place with Cruz Azul on 10 points. Their next game will be against Atletico San Luis on 29 August at the Aztec Stadium.