Coronavirus USA summary: news, cases and deaths - 17 August
Coronavirus USA live: latest news - Monday 17 August
US coronavirus latest: 14:00 PT / 17:00 ET on Monday 17 August (23:00 CEST)
Latest figures published by Johns Hopkins University.
Worldwide
Cases: 21,766,459
Deaths: 776,751
Recoveries: 13,725,182
US
Cases: 5,422,622
Deaths: 170,281
Recoveries: 1,833,067
Coronavirus-related stories you might be interested in:
No commuters cause serious problems for private bus companies
The NYT looks into the challenges being faced by these businesses, directly affected by the movement of workers.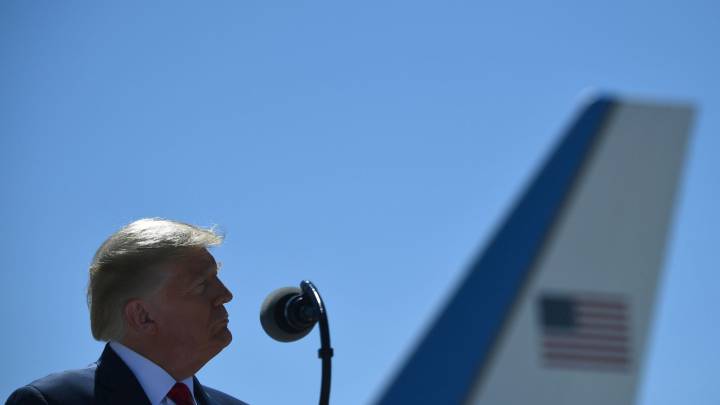 Rondo clears quarantine, rejoins Lakers
Rajon Rondo is back with the Los Angeles Lakers, clearing quarantine at the NBA bubble near Orlando, but his return from a broken right thumb will take a few more weeks.
Rondo suffered the injury in practice on the team's second day of workouts at the ESPN Wide World of Sports complex in July. He underwent surgery and was given a recovery window of six to eight weeks. Rondo, 34, is expected to play a larger role in the postseason since point guard Avery Bradley opted out of the remainder of the season.
The Lakers did sign JR Smith on 1 July to take Bradley's place on the roster. In 48 games this season, Rondo is averaging 7.1 points, 5.0 assists and 3.0 rebounds over 20.5 minutes, with three starts. He played in only 46 games with the Lakers in 2018-19, missing more than two months combined between November and January, first because of a broken bone in his right hand and then because of a torn ligament on his right ring finger. Both injuries required surgery.
In 14 NBA seasons, Rondo is averaging 10.2 points, 8.3 assists and 4.7 rebounds for his career. The Lakers secured the No. 1 seed in the Western Conference and begin the playoffs on Tuesday with a best-of-seven series against the Portland Trail Blazers.
NHL remains coronavirus-free inside bubbles
The NHL reported zero positive Covid-19 test results Monday, the third consecutive coronavirus-free week inside the Edmonton and Toronto bubbles. A total of 5,640 tests were administered from Aug. 9-15. Testing was conducted on a daily basis for all 52 members associated with each club's traveling party.
The first round of the Stanley Cup playoffs began last week.
Almost 40% of US tests come back too late to be meaningful - study
A survey run by CNBC in partnership with Dynata, a global data and survey firm, suggests almost 40% of Americans had to wait more than three days for their results, rendering them — by Jha's definition — useless.
"It's really clear that if tests take more than 48 hours, you've lost the window for contact tracing," Dr. Ashish Jha, professor of global health at Harvard University, said in an interview. "I think, basically, beyond 72 hours, the test is close to useless."
US Covid-19 review: deaths up as cases drop again
The US death toll from Covid-19 rose 2% to about 7,400 people last week, while new cases declined for a fourth week in a row, according to a Reuters tally of state and county reports. The country posted 360,000 new Covid-19 cases for the week ended 16 August, down from a weekly peak of over 468,000 cases in mid-July.
Mixed state results
The United States has the worst outbreak in the world in terms of total cases and deaths, accounting for a quarter of the global total of 21 million cases. Louisiana led last week's decline with cases falling 44%, followed by Arkansas down 41% and South Carolina down 30%. Cases in California rose 32%, partly due to a backlog of tests caused by technical problems that the state says it has now cleared. In South Dakota, new cases increased for the fourth straight week. More than 100,000 motorcycle enthusiasts traveled from all over the country for an annual rally in Sturgis, South Dakota, which began on 7 August.
Schools returning, tests are dropping
At a time when many schools are welcoming at least a portion of their students back into classrooms, the United States is testing on average 740,000 people a day. The number of Covid-19 tests have been falling for several weeks now. Nationally, the share of all tests that came back positive for the new virus was 7%, down from 8% the prior week, according to data from The Covid Tracking Project, a volunteer-run effort to track the outbreak. Mississippi, Nevada, Florida and Idaho had the highest positive rates at over 16%. Only 16 states and Washington D.C. reported a positivity rate under 5%, which is the threshold that the World Health Organization considers concerning because it suggests there are more cases in the community that have not yet been uncovered.
As lawsuit threatened, Trump said to support funding
White House Chief of Staff Mark Meadows said on Monday that the Trump Administration is willing to support providing funding for the US Postal Service if it accompanies a coronavirus stimulus funding package of measures.
Speaking to reporters while aboard Air Force One, Meadows added, however, that he has not spoken to House Speaker Nancy Pelosi or Senate Democratic Leader Schumer about coronavirus relief in more than a week.
'The President is very clear he is willing to provide money for the post office as long as it is it included in some other skinny measure if we can't agree to a larger deal,' said Meadows.
Airlines to push for Covid-19 testing as quarantines hit traffic
Airlines and airports will ask a UN-led task force meeting on Tuesday to recommend countries accept a negative Covid-19 test within 48 hours of travel as an alternative to quarantines that have decimated demand for travel, according to a document seen by Reuters.
The industry wants the task force to make the recommendation for passengers traveling from countries with high Covid-19 infection rates when it meets on Tuesday to review guidelines for international travel amid the pandemic.
'A test prior to departure could reduce the risk of importation by up to 90%, enabling air travel to be opened up between a large number of countries without a quarantine requirement,' said the proposal from Airports Council International (ACI) and airline trade group International Air Transport Association (IATA).
The push for testing comes as the industry's hopes for a recovery were dealt a blow last week when Britain reintroduced quarantines on travelers from France and the Netherlands. Airlines are forecasting a 55% decline in 2020 air traffic, according to IATA, which reported 85% of surveyed travelers expressed concerns about quarantine.
'We don't support across-the-board mandatory testing,' IATA medical adviser Dr. David Powell told Reuters. 'But if there are situations where there is a higher risk in the country of origin and it can avoid the need for quarantine, then we certainly support that and advocate for that concept.' The proposal calls for the use of PCR (Polymerase chain reaction) tests conducted outside of airports.
Did Putin's daughter die after taking Covid-19 vaccine?
NO!
The team at Snopes looks at the evidence put forward and determines that there is nothing credible to the claim.
Case backlog concerns remain in Florida
In Miami-Dade County, which has been the epicenter of the state's Covid-19 pandemic, the medical examiner's office currently has a backlog of more than 650 potential Covid-19 deaths waiting to be certified, according to the commission.
In Palm Beach County, the medical examiner's office has a current backlog of more than 500 cases, while in Broward County the backlog is roughly 100 cases, which was reported on Friday.
"There's a squeeze point and I think most of the offices are beyond that squeeze point," said Stephen J. Nelson, the chairman of the commission and chief medical examiner in Polk, Highlands and Hardee counties.
Trump's Covid-19 handling turns Republicans away
The Post considers how the threat of the pandemic is affecting their political choices.
Cuomo says NY gyms can open as soon as 24 August
New York Governor Andrew Cuomo on Monday said that the state's gyms could open as soon as 24 August at 33% capacity as long as they enforce strict health measures, including mask-wearing, to prevent the spread of Covid-19.
Localities must inspect every gym before it opens or within two weeks of it opening, Cuomo said. 'Localities can also determine whether or not the gym has classes inside it,' he said.
The state's Covid-19 infection rate dropped to 0.71% on Sunday, the lowest since the start of the pandemic, Cuomo said on Monday.
Mexican president volunteers to try Russian coronavirus vaccine
Mexican President Andres Manuel Lopez Obrador said on Monday he would volunteer to be among the first to try a Russian vaccine for the novel coronavirus if it proved effective.
Moscow's decision to approve the vaccine and produce the first batches after less than two months of human testing has raised concerns among some scientists considering only about 10% of clinical trials are successful.
Some scientists have said they fear Russia may be putting prestige before safety. "I'd be the first to be vaccinated," Lopez Obrador said at his regular morning news conference.
Meanwhile, the global vaccine race continues. The governments of Mexico and Argentina have partnered with pharmaceutical company AstraZeneca Plc to produce a vaccine. Martha Delgado, a Mexican deputy foreign minister, said the country will need up to 200 million vaccine doses and that if so-called Phase III trials conclude successfully, the first could be available by April next year. Mexico's government has so far reported a total of 522,162 confirmed coronavirus cases and 56,757 deaths. (Text: Reuters)
At least 5 Florida students under quarantine after coronavirus exposure
At least five students and two teachers from Bradford County School District in Florida have been placed on quarantine after exposure to coronavirus, according to David Harris, the district's assistant superintendent (via CNN).
Harris told CNN that the students from the two affected classrooms were assigned to remote learning.
This is the second school district in to place students under quarantine since schools reopened last week, after Martin County School District quarantined 151 students as of Monday morning.
In-person classes to resume in Idaho this week
Schools in a rural Idaho district will open its doors to students this week. But with Covid-19 cases on the rise, this NPR report asks just how long these schools will remain open. Many school officials are concerned about the move.
"I expect almost immediately to have to start making decisions about who comes to school, who's quarantined, do we need to shut school down for two weeks," superintendent Ryan Cantrell, told NPR.
"No fear" about sending children back to school, says Kushner
Presidential adviser Jared Kushner says he has "no fear" about sending his children back to school when it reopens, despite concerns in the US over the safety of a return to in-person learning amid the Covid-19 pandemic.
On Friday, a school district in Arizona was forced to shelve plans to reopen after over 100 teachers and staff members called in sick over coronavirus fears.
Kushner, who is President Donald Trump's son-in-law, told CBS' Face the Nation on Sunday: "Children have a six times higher chance to die from the flu than from the coronavirus, so based on the data I've seen, I don't believe that that's a risk.
"Again, this virus impacts different people in different ways. We know a lot more now than we did. Our school is not opening up five days a week, I wish they were, but we absolutely will be sending our kids back to school and I have no fear in doing so."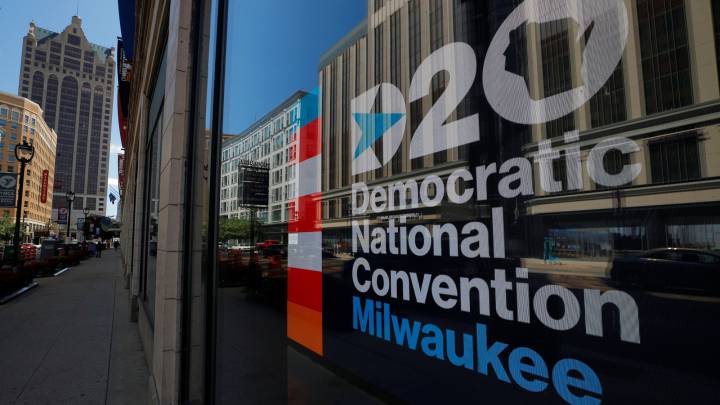 NY couple apart from kids for over 100 days amid Covid-19 crisis
In this heart-rending piece in the New York Times, New York doctors Elaine Yang and David Weir tell of their 109-separation from daughters Ainsley, three, and Adeline, one, as a result of the coronavirus pandemic.
As frontline workers exposed to Covid-19 sufferers, Yang and Weir did not want to put Ainsley and Adeline at risk of infection and in March sent them to stay with their aunt in Singapore, where the pandemic was far more under control.
"They didn't have a lot of cases, and there were no restrictions on travel. We thought it was possible it would only be for a few weeks," Yang told the NY Times.
When cases more than doubled in Singapore, however, the city-state's borders were closed, and it was not until July that Yang and Weir were finally able to travel to see their daughters.
Adeline "didn't remember us at first, which was tough", Yang says. "But she warmed up quickly."
"Like somebody canceling Christmas"
Deiadra Queary, who is to be a delegate at a Democratic National Convention for the first time, says her disappointment at this year's event having to take place virtually feels "like somebody canceling Christmas".
The convention, which is to see Joe Biden formally accept the Democratic nomination for president, begins in Milwaukee today, with neither Biden nor delegates in attendance due to the coronavirus pandemic.
"I just think, you know, it's just like being a kid on Christmas," Queary told NPR. "It's like somebody canceling Christmas.
"You know, you've been good all year, you wrote your letter, and then somebody cancels Christmas. That's a lot to deal with, you know."
Milwaukee prepares for virtual Democratic convention
Security fencing is installed around the Wisconsin Center as Milwaukee prepares to host the Democratic National Convention. The convention, which begins today, will be held virtually this year due to the coronavirus pandemic, with only a small number of speakers scheduled to speak from the Wisconsin Center.
(Photo: Scott Olson/Getty Images/AFP)
Pelosi recalls House amid USPS crisis
US House Speaker Nancy Pelosi said on Sunday that she is recalling the chamber later this week to vote on legislation to protect the US Postal Service.
A senior Democratic aide said the likely plan is for the House to return on Saturday.
In a letter to lawmakers, Pelosi said the House would vote on legislation to prohibit the Postal Service from implementing any changes to services it had in place on 1 January 2020.
Democrats have accused President Donald Trump of trying to hamstring the cash-strapped Postal Service to suppress mail-in voting.
Trump has repeatedly railed against postal voting, claiming that it leads to increased electoral fraud.
Due to the coronavirus pandemic, an unprecedented number of Americans are expected to cast their ballot by mail in November's presidential election.
(Reporting by Reuters; photo: EFE/EPA/CHRISTIAN MONTERROSA)
Coronavirus live US updates: welcome
Hello and welcome to our live, United States-focused coverage of the coronavirus pandemic, which as of 03:00 ET on Monday had registered nearly 21.7 million cases and over 775,000 deaths worldwide, according to data compiled by Johns Hopkins University.
In the US, the globe's worst-affected country, there have been just over 5.4 million cases and 170,000 fatalities, JHU states.