Hector Herrera "Juan Carlos Osorio was like a father to me"
Juan Carlos Osorio managed Mexico's national team between 2015 and 2018; one of his key players on the road to World Cup Russia was Hector Herrera.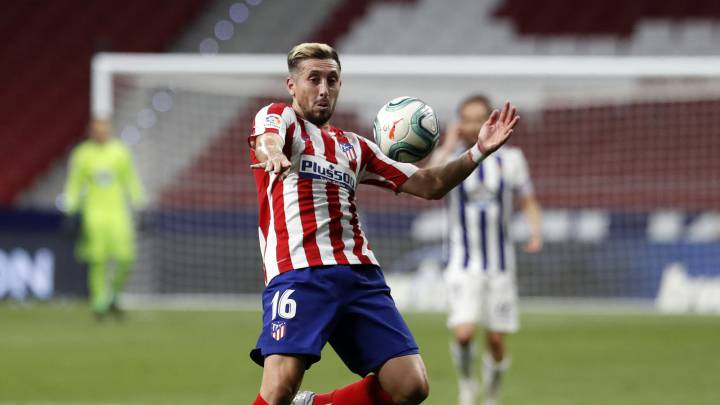 Juan Carlos Osorio has a love/hate relationship with Mexico since his time as national team coach and particularly following the team's participation in the 2018 World Cup in Russia. The Colombian coach managed the team from 2015 to 2018 - the twelfth coach to be appointed for the Mexico job in nine years.
His methods were not always liked by the public, especially after the 2015 Copa America Centenario in which the team were thrashed 7-0 by Chile in the quarter final. That defeat ended Mexico's unbeaten streak of 22 games and Osorio had to apologize to fans for what he described as "an embarrassment and accident of soccer."
Osorio was misunderstood
Even though he was questioned by fans and journalists, the players loved him and followed him until the end. During an interview for La Liga's Cambio de Banda, Hector Herrera talked about his experience with Osorio during his time in Mexico.
"Osorio was like a father to me. He coached 25 games and I enjoyed every minute. In my opinion he was misunderstood and people didn't appreciate his work. I think he is an excellent manager and an even better person and he had a lot to offer to the national team. People didn't believe in him and also they didn't like that he made a lot of changes to the starting XI game after game," said Herrera.
Failed to make it pass the round of 16
Mexico had a really good start in the 2018 World Cup under Osorio, beating Germany 1-0, an historic win for the national team. 'El Tri' ended the group stage in second place behind Sweden and ended up facing Brazil in the Round of 16.
Mexico lost that game 2-0, failing once more to reach the quarter finals. On their return home, the Mexican Football Federation decided to part ways with Osorio with Gerardo Martino in charge since 2019.