South Africa investigating government departments for 290 million dollars of graft
The Special Investigation Unit (SIU) launched an investigation over illegal profits worth 290 million dollars made by the government officials over the past few months.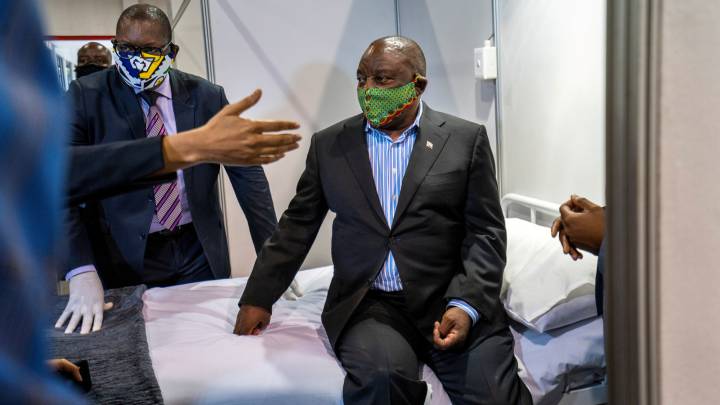 South Africa's Special Investigation Unit (SIU) has launched an investigation of various government departments over alleged graft worth 290 million dollars through Coronavirus-related tenders.
The accusations - supported by alliance partners and opposition parties - will place pressure on South African president Cyril Ramphosa, and the ruling African National Congress (ANC) as the allegations involve senior ANC-affiliated politicians.
In a presentation to a parliamentary committee, Andy Mothibi, head of the SIU, responsible for investigating allegations against public sector figures or institutions, stated they have been working on 658 cases nationwide involving just over five billion rand; a number that has never been put on alleged graft lists.
Follow all the latest coronavirus-related news in Africa via our dedicated live blog
Mothibi added that cases related to the provincial health department of the central Gauteng province alone represent just under half of the alleged unlawful profits, involving 2.2 billion rand.
Mothibi further explained that the accusations directed at the heavyweight politicians involve the procurement of "PPEs (personal protective equipment), hospital and quarantine sites, catering services (food parcels), ventilators, disinfecting equipment and motorized wheelchairs".
South Africa has the fifth-highest coronavirus case count globally and the highest in Africa with a caseload exceeding 592,000. If the allegations are true it would meant that people occupying leading posts in the country decided to take advantage of the ongoing pandemic and make unlawful profits amidst hundreds of Covid-19 deaths being reported every day.