New Barcelona coach Koeman: "I want to know what Messi thinks, I hope he stays"
The new Barça coach spoke at his presentation at the Camp Nou, with the club still reeling from the 8-2 thrashing by Bayern Munich.
New Barcelona coach Ronald Koeman spoke at his presentation at the Camp Nou and sent out a number of messages to the club and its fans, who are still recovering from the humbling in the Champions League quarter-finals at the hands of Bayern Munich.
"I only want players who want to be here," was the general message, before Koeman turned his attention to one of the most pressing issues at club: Messi.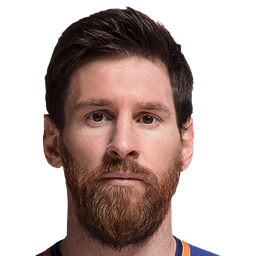 Koeman presentation: focused on his relationship with Messi
"I don't know if I have to convince Messi. I don't know if it's a yes or a no. Messi is the best player in the world and you want him on your team, not on your opponent's. For me, as a coach, I'd love to work with Messi. Because he wins you games. And if you can get out of him what he's proved he can do, I'd be delighted if he stayed. But he's a Barcelona player and he's got a contract. I need to speak to him, of course, he's the captain. Decisions need to be made but hopefully Messi stays here for years."

The Koeman - Messi relationship was clearly the main focus of the new coach's first speech at the Camp Nou. "If I tell you what I'm going to say to Messi, I won't need to meet with him. These are private things between a coach and a player. I want to know what he Messi thinks. And then it's up to me to take decisions. But, again, Messi has a year's contract. But he's such an important player that any team would want him."