Monterrey beat América on matchday 6 of the 2020 Guardianes tournament
Club América suffered a second loss in a row in the 2020 Guardianes tournament after a 3-1 defeat to Monterrey at the Aztec Stadium.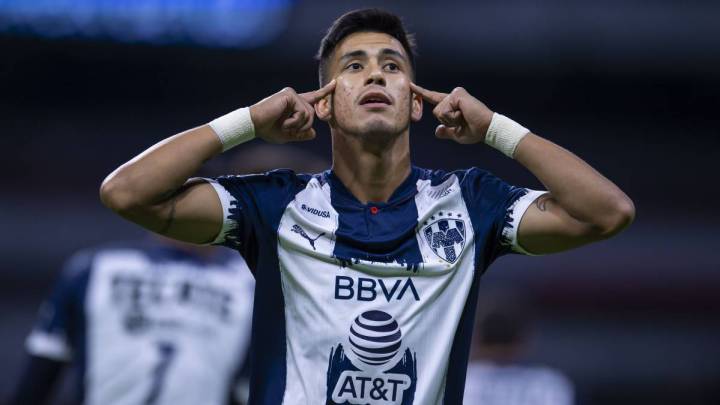 In an eventful game at the Aztec stadium, visitors Monterrey secured the three points after beating Club América 3-1. Nicolas Sánchez, Vincent Janssen and Maximiliano Meza got on the scoresheet for Monterrey, while America's lone goal came from a penalty kick scored by Emanuel Aguilera.
With 58% of the possession, the home team had 11 shots but only three were on target; while a much more efficient Monterrey managed three goals from eight attempts, seven of which were on target.
The game saw also saw three red cards, with América's Roger Martínez sent off in the the 64th minute; while Vincent Janssen (52') and Shayr Mohammed (93') were expelled for Monterrey.
Monterrey started the game strong
From the beginning, Monterrey made their present felt despite being the away side. The first shot of the game came after a great combination between Vincent Janssen and Jesus Gallardo. After Guillermo Ochoa blocked the shot, the ball ended at Funes Mori's feet but he failed to score.
At the 20th minute of the game, Janssen accidentally clashed with Bruno Valdez and the América defender couldn't continue playing, with Emanuel Aguilera coming on to replace him. Seven minutes later, Aguilera tackled Nicolás Sánchez inside the box and the referee called a penalty kick, which Sánchez himself converted to open the scoring.
The visiting team had a second goal in the 34th minute when Janssen headed the ball home from a corner kick, about which Ochoa could do very little.
Red cards changed the game
The second half started with the referee as the protagonist, who gave a second yellow card to Janssen in the 53rd minute after he accidentally stepped on Cáceres.
The home team failed to take advantage of the extra man during those eleven minutes until their own Roger Martínez was sent off after picking up a second yellow card, leaving both teams with ten players on the field.
América's hopes of tying things up increased when Emanuel Aguilera scored a penalty kick with 15 minutes remaining to put the score at 2-1. The goal led Monterrey's coach Antonio Mohamed to make some changes and he brought on Maximiliano Meza on the 80th minute.
It proved to be an inspired change as in the 93rd minute, Meza scored the third and final goal of the game to give Monterrey the three points, consigning América to a second straight defeat. With this result, América have fallen to third on the table, while Monterrey have climbed to the fifth spot ahead of matchday 7 of the 2020 Guardianes tournament.