Champions League
UEFA to consider keeping single knockout games in Champions League
The governing body's president Aleksander Ceferin has revealed that two-legged ties could be phased out to help deal with fixture congestion and increase the competition's marketability.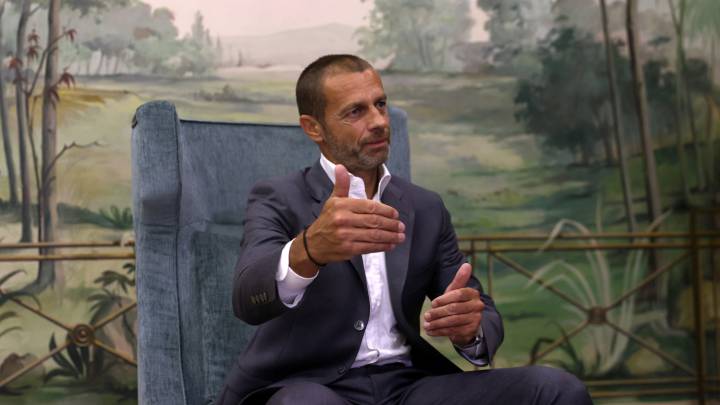 UEFA will consider keeping the single-legged knockout format that has been used to finish the 2019/20 Champions League and Europa League campaigns. The pandemic left European football's governing body with no real alternative to finishing the tournament with straight knock-out ties but the popularity of format could see it return in future.
"More interesting than two-legged matches"
Aleksander Ceferin, President of UEFA, revealed in an interview that he is in favour of keeping the single-legged format.
"I have to say this system of one match seems more interesting to me than the other system with two-legged matches.
"It's one of the interesting things that was brought by this pandemic. We had to do a system like that. We had to play this way, but at the end, we see it's a very interesting system."
The quarter-finals, semi-finals and final of the 2019/20 Champions League and Europa League have been held in Portugal and Germany respectively, modelling the host nation format of UEFA's European Championships. It could be difficult to fit in an additional post-season mini-tournament in years with a summer international competition but Ceferin said that UEFA will talk through the proposals in the near future.

"Now, it's quite complicated to place a final eight in the calendar. But we saw that people want exciting matches, that in one match, every team can beat every team in Champions League or the Europa League.
"So it's something to consider for the future ... I think in September or October, we have to start to seriously speak."
A report published by research institute Statista found that the 2018/19 Champions League campaign generated over €2.8 billion in revenue, considerably more than the 2016 European Championships' €1.9 billion. However Ceferin believes that the introduction of single-legged knock-out games in the club competition could make the action more exciting and playing games in quick succession could boost the competition's marketability.
"Even though you have less matches, the value can be higher if promoted properly", he said. "You are in the centre of attention for a week of the whole world and this might be a fantastic thing, but we have to see".
The alteration to this year's competition allowed the remaining games to be played in a shorter amount of time but requires a three week extension to the usual football season. It would be difficult for the governing bodies to find that extra time in the calendar but with some elite players now playing over 60 matches a season there is a growing feeling that something needs to be done to ease the burden. The French football association (LFP) have taken the decision to scrap the Coupe de la Ligue from 2020 onwards to reduce the number of games played by top sides.
Ceferin admitted that trying to fit in a post-season tournament would be tricky but he has certainly not ruled out a switch to single-legged knockout ties when the competition structure can next be altered in the 2024/25 season.
"The calendar is very complicated, players play almost 365 days per year. So we have to see how we do it, if we do it.
"But again, I think its an interesting format, which we didn't think about before and now its somewhere here in our mind. So we will start discussing about it when we meet up."