Koeman tells Luis Suárez he is not included in his Camp Nou plan
According to Catalan radio station RAC1, the new Barcelona boss phoned the Uruguay forward on Monday to tell him he can start looking for a new club.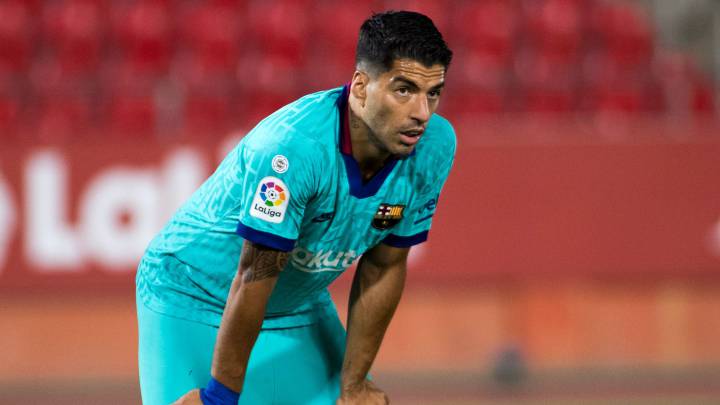 Barcelona manager Ronald Koeman has reportedly told Luis Suárez that his Barcelona career is over. The incoming Dutchman telephoned the 33-year-old on Monday to inform him that he can start looking for a new club, according to Catalan radio station RAC1.
Koeman's decision comes after Suárez said during an interview with El País that he was displeased with his name being leaked by executives at the club as part of a summer clear-out expected to take place after Barça Champions League humbling at the hands of eventual winners Bayern Munich.
Suárez appears to be the first dressing room heavyweight on Koeman's exit list but he unlikely to be the last with only Marc-Andre ter Stegen, Gerard Piqué, Leo Messi, Frenkie de Jong, Antoine Griezmann, Ousmane Dembélé, Clément Lenglet, Ansu Fati and Nelson Semedo guaranteed of their places next season.
Koeman's Suárez decision unlikely to please Messi

Suárez is out of contract in 2021, making his departure more viable than other senior squad members like Sergio Busquets (2023) and Jordi Alba (2024). The left back had been considered to be on his way out of the club but has reportedly been handed a reprieve by Koeman although his undisputed role as a starter remains in doubt.
The Uruguay forward, who has attracted interest from David Beckham's Inter Miami, is the third-highest paid player at Barcelona on an annual salary of 24 million euros. However, any move to force him towards the Camp Nou exit will not be met with the approval of his close friend Messi, who has yet to commit his short-term future to the club.
Suárez has bagged 198 goals in 283 games for Barcelona since his arrival in 2014 and also provided 109 assists.