Man City move to sign Lionel Messi
Speculation in the British press is intensifying, with claims that Lionel Messi's father is already in Manchester to discuss terms with Manchester City.
While a living nightmare has emerged for Barcelona, and indeed for all of Spain, in England they are dreaming of a Premier League with arguably greatest player of all time, Lionel Messi.
The English press are already fantasising about Messi at Manchester City, where he would be reunited with former Barcelona coach Pep Guardiola, adding incredible firepower to already one of the best squads in the world.
Speculation is intensifying, with claims that the player's father, Jorge, is already in Manchester to discuss terms with City. At the moment, it is still not certain if that is the case. According to Argentine newspaper Diario Olé, it will be City representatives who will travel to Barcelona next week.
The British media were quick to latch on to a photograph published of Guardiola's right-hand man, Manel Estiarte, of Messi with an elderly woman (believed to be Estiarte's mother), which was quickly deleted. They were equally driven into a frenzy by Brazil legend Rivaldo's statements, in which he advised Messi that "Manchester City is your best option."
Others like former Arsenal midfielder Emmanuel Petit, however, do not believe "that he is made for the intensity of England", and, at 33, may even be too old to make the move to the Premier League.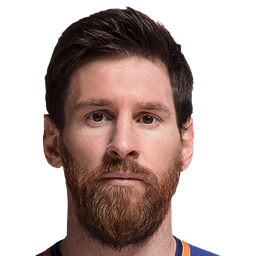 Fantasy football: Messi in the Premier League
ESPN has spoken of the possibility of City offering Messi a three-year deal that would allow him to finish his career at New York City (another club under the City Football Group umbrella) once his three years at the Etihad are up. Meanwhile, Marcelo Bechler, the journalist who broke the news of Messi's exit request to Barcelona, assures that the Argentine forward has already decided that his future will be at City.
"Messi at Manchester City would bring fantasy football to England" – so runs the title of a Guardian article that ponders the Rosario-born star's possible connection with Kevin De Bruyne, his second spell under Guardiola and even how he would celebrate his goals at the Etihad.
Sky Sports correspondent Adam Bates has also spoken of fantasy: "A reunion with Pep Guardiola is seen as the most likely option if Messi is to opt for the Premier League. It would be the fantasy transfer made real. A nation awaits."
Messi: Manchester United have also made contact
In Manchester, however, they are not ruling out the possibility that Messi could end up in the Red half of the city; with the Manchester Evening News reporting that United would have already contacted Jorge Messi to communicate their interest in signing his son, as well as their willingness to take on his astronomical salary should he leave Barcelona.