Hurricane Laura could become most powerful to ever strike Louisiana
A hurried evacuation of a half million Texas and Louisiana preceded the arrival of Hurricane Laura as Covid-19 precautions slowed public transportation for evacuees.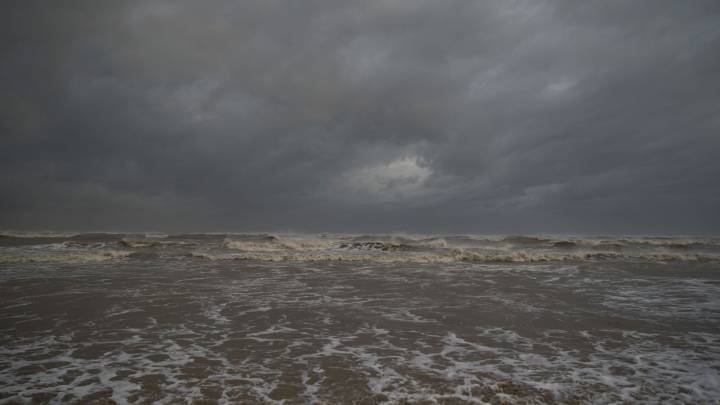 Hurricane Laura has made landfall near Cameron, Louisiana as a category 4 storm, the U.S. National Hurricane Center (NHC) said on Thursday.
The hurricane, packing maximum sustained winds of 150 miles (240 kilometers) per hour is located about 40 miles (70 km) east of Port Arthur, Texas and is expected to move inland across southwestern Louisiana on Thursday morning, the NHC said.
The hurricane is reported to be one of the most powerful to ever hit the state.
UPDATE: Hurricane Laura is close to reaching Category 5 strength and is on the verge of becoming the most powerful hurricane to ever strike Louisiana https://t.co/ab1VjWyHd0

— Bloomberg (@business) August 27, 2020
Panic evacuations
A hurried evacuation of a half million Texas and Louisiana residents ahead of Hurricane Laura has clogged highways, while coronavirus precautions slowed public transportation for evacuees who needed it and complicated temporary housing arrangements.
The storm strengthened and is forecast to bring 145 mile (233 km) per hour winds to the Texas/Louisiana border. Warnings for an "unsurvivable storm surge" and "catastrophic damage" led officials in each state to call for residents to flee inland.
Local officials advised residents with personal vehicles to take them. For those boarding buses out of the area temperature checks were required. Evacuees were being assigned to far-flung hotels to avoid large groups at shelters.
In Galveston County, Texas, which ordered a mandatory evacuation of low-lying areas, buses brought residents inland, but capped the number on each at 15 to 20 people because of the pandemic, said county official Zach Davidson. Officials also arranged for ambulances for those diagnosed with Covid-19.
"We have stressed to people, when you're building your hurricane kit, put in a mask, hand sanitizer, gloves," he said. Texas state officials were directing those fleeing the storm to hotels in Dallas and elsewhere after an Austin intake centre was overwhelmed with requests for housing overnight.
Risk of Covid-19 infection grows
Large-scale evacuations could increase Covid-19 cases in evacuees' origin and destination counties, according to a study by Columbia University and the Union of Concerned Scientists. It advised evacuees to be assigned to areas with low virus activity and encouraged them to follow social distancing guidelines and to wear masks and protective gear.
Texas and Louisiana were both hot spots for the pandemic earlier this year, but new case trends have since declined.
Darrell Pile, chief executive of the Southeast Texas Regional Advisory Council, which helps coordinate disaster response, said the group received buses, ambulances and personal protective equipment to assistance with evacuations.
Even with the pandemic risks, residents should obey mandates. "If it is suggested that you evacuate, you follow those instructions," said Pile. "Especially if you have medical needs, it could be days before workers can reach your home."