Luis Suárez breaks his silence: 'Not all is true'
The Uruguayan striker took to Instagram for the first time since the news broke that new Barcelona boss Koeman has no place for the striker in his team.
Luis Suárez took to his Instagram account and produced an Insta story where he took aim at those criticsiing him after it was revealed that new FC Barcelona head coach Ronald Koeman has told the striker that there is no place for the Uruguayan in his set-up.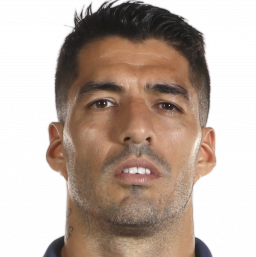 The club's third top goalscorer of all time was informed of his situation at Camp Nou some 24 hours before Leo Messi sent the club a burofax stating his interest to leave the Catalan side. It's expected that Suarez will now negotiate an exit from the club that will see an annulling in what remains of his contract.
Leo Messi potential FC Barcelona departure: live
Follow the latest developments in the possible Leo Messi Camp Nou exit here with our live coverage.