Jacob Blake shooting: latest news
Jacob Blake shooting, live updates, latest news
Thunder's Paul 'tired' of social-justice issues
Chris Paul said he is tired, just simply tired of the same type of situation occurring over and over when it comes to social-justice issues in America.
The Oklahoma City Thunder point guard is hoping the player protests that shut down NBA games on Wednesday, Thursday and Friday will have an impact. The boycott occurred after Sunday's shooting of Jacob Blake by police in Kenosha, Wis., located about 40 miles south of Milwaukee.
"Right now what we're doing in our league is huge," Paul said Friday during media availability shortly after the NBA announced it will resume play on Saturday. "For the young guys in our league to get a chance to see how guys are really coming together ... because guys are tired.
Bob Bradley delivers powerful speech on need for change
The LAFC head coach delivered an impassioned speech on the collective power of all the people that really want change in the USA.
Osaka overcomes sleepless night to beat Mertens after further show of support for Black Lives Matter
Naomi Osaka conceded to enduring a sleepless night in the wake of her protest in support of the Black Lives Matter movement but that did not stop her from progressing to the final of the Western & Southern Open.
Osaka overcame Elise Mertens in straight sets on Friday to set up a meeting with Victoria Azarenka in the final.
Her progress through the tournament looked to have to come to an end after Osaka announced on Wednesday that she would not contest the last-four clash amid nationwide protests following the shooting of Jacob Blake in Wisconsin.
NBA star LeBron James emerges as potent political force
Two years after a conservative commentator told LeBron James to "shut up and dribble," the NBA star has become an increasingly influential political force as issues of racial justice and voter suppression move to the forefront in the November presidential election.
James, an outspoken activist and frequent critic of President Donald Trump, helped form a group that will spend millions of dollars to battle voter disenfranchisement in predominantly Black communities ahead of the Nov. 3 election between the Republican Trump and Democrat Joe Biden.
He also has helped push the National Basketball Association to recognize racial justice issues and the Black Lives Matter movement, including the decision to postpone playoff games this week after a player boycott to protest the shooting of Jacob Blake, a Black man, by police in Wisconsin.
UN rights office says Blake shooting was 'excessive'
The U.N. human rights office said on Friday that the images of the shooting of Black man Jacob Blake in Wisconsin appeared to show that the police officer had used "excessive" force that was likely discriminatory in nature.
Sunday's shooting, captured on video, showed Blake was shot in the back by a white police officer as three of his young children watched. The footage has gone viral and set off angry protests.
"From the images available that we've seen at this point, the police appear to have used force against Jacob Blake that would seem to be excessive," Rupert Colville said at a virtual briefing in Geneva, saying the use of force did not appear to comply with international standards.
'I Have A Dream': New march on Washington marks fraught anniversary of King's speech
Thousands of people gathered on Friday to march in Washington, D.C. to denounce racism, protest police brutality and commemorate the anniversary of the march in 1963 where civil rights leader Martin Luther King Jr made his "I Have a Dream" speech.
In his historic and often-repeated speech, King envisioned a time his children would "one day live in a nation where they will not be judged by the color of their skin but by the content of their character."
Its 57th anniversary comes at the end of a summer of racial unrest and nationwide protests, sparked by the death of George Floyd, an unarmed African American, after a Minneapolis police officer kneeled on his neck for nearly nine minutes.
Baltimore Ravens call for arrest of police officers
"With yet another example of racial discrimination with the shooting of Jacob Blake, and the unlawful abuse of peaceful protesters, we MUST unify as a society," the team wrote. "It is imperative that all people — regardless of race, religion, creed or belief — come together to say, 'Enough is enough!'"
"This is bigger than sports. Racism is embedded in the fabric of our nation's foundation and is a blemish on our country's history. If we are to change course and make our world a better place, we must face this problem head-on and act now to enact positive change,"
Full statement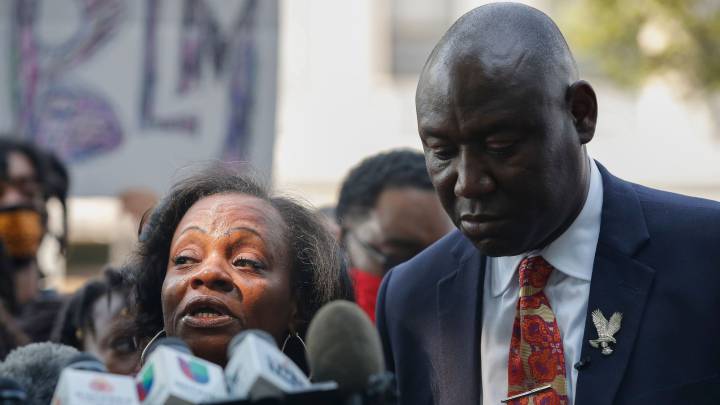 Girlfriend of victim Anthony Huber speaks out about suspect killer Kyle Rittenhouse
Anthony Huber was the second victim to be shot dead by lone gunman Kyle Rittenhouse during Tuesday night's protests in Kenosha, Wisconsin. Huber's girlfriend Hannah Gittings returned to the scene on Wednesday to hold a vigil for him and got together on Thursday at a local skate park where her boyfriend was a keen skater.
"It is just a true testament to like what kind of person he was," she told CBS Chicago.
Rittenhouse was running away from a parking lot where he allegedly had shot Joseph Rosenbaum. He appeared to stumble and was taken down by Huber, who was then shot by the teenage gunman. "We only came down here because we love this city," Gittings explained. "He ran off after him because he was not going to let anybody get taken down by some a**hole with an AR-15".
500 National Guard troops deployed in Wisconsin
Wisconsin Gov. Tony Evers approved a request for an additional 500 National Guard troops to be deployed into Wisconsin on 26 August. Many arrests have been made with the additional presence of law enforcement.
Jacob Blake is handcuffed to his hospital bed, says uncle
Jacob Blake, is believed to have been partially paralysed after being shot seven times in the back by Wisconsin police, is handcuffed to his hospital bed, his uncle Justin Blake confirmed to CNN. "This is an insult to injury. He is paralyzed and can't walk and they have him cuffed to the bed. Why?" he said, adding that Jacob Blake Senior, the patient's father is totally heartbroken that his son has been handcuffed to his ned.
NC State Wolfpack women's basketball: "We will not be silent"
NC State Wolfpack women's basketball issued a statement on their official Twitter account, demanding change in the racial discrimination that is widespread in the U.S.
Meanwhile, NBA players announced their intention to down tools in protest at the shooting of Jacob Blake and several other instances of police brutality towards African-Americans, drawing criticism from the administration of Donald Trump.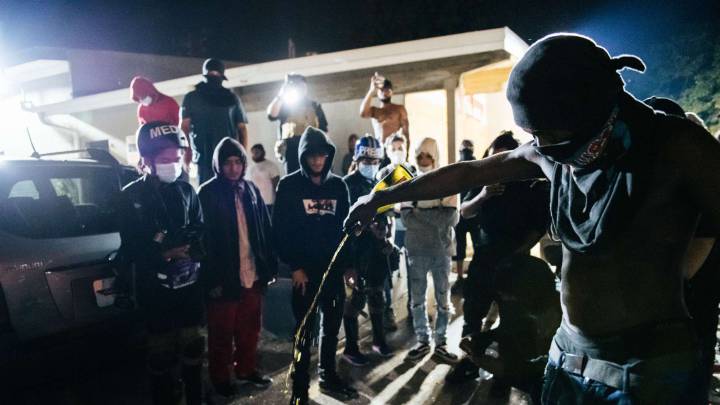 Jacob Blake police shooting latest news and reaction
Good morning and welcome to our live coverage of the ongoing protests and national and global reaction to the shooting of Jacob Blake in Kenosha, Wisconsin earlier this week.
We'll endeavour to keep you up to date with all the latest developments as they occur throughout the day.