Atlético: Thomas Lemar and Vitolo hold the key to landing Lacazette
Simeone would be willing to sell either Thomas Lemar or Vitolo as part of an operation to bring in long-term Arsenal target Alexandre Lacazette.
Atlético Madrid's struggle to find the net was one of the team's biggest problems last season and an area which Diego Simeone is keen to address ahead of the new campaign. Álvaro Morata ended as the team's top scorer in 2019-20 with 16 goals in 44 games - the only member of El Cholo's squad to surpass the psychological barrier of a dozen goals. João Félix, who ended on nine was net in the ranking. Diego Costa, the team's other centre-forward, finished with just five.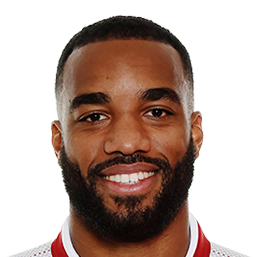 So there is an urgency to find a trusted goal scorer and that is the club's mission before the new season gets underway. According to several reports, El Cholo still has not given up on long-term target Alexandre Lacazette and could be ready to make a new bid for the Frenchman, including either Thomas Lemar or Vitolo as makeweights in a part-exchange deal.

It's not the first time that Lacazette has been on Atleti's radar. In 2017, before FIFA hit the Rojiblancos with a transfer ban, the player, who was then on the books at Olympique Lyon was close to joining Simeone's team. Three years on, his situation at Arsenal is not quite as idyllic as he might have expected. Pierre-Emerick Aubameyang is the team's star player and Laca is very much in his shadow. And while he is still a part of Mikel Arteta's plans, if the club were to receive an offer of around 35 million euros, the club might consider selling him.
Arsenal and Atleti, Lacazette and Thomas

Atleti would attempt to reduce Arsenal's asking price by including at least one player in any offer for Lacazette. 
As for Vitolo and Lemar, their situations at Atleti are very different. Vitolo has struggled to adapt and ongoing injury problems have not helped while Lemar has not come anywhere near the expectations the club placed on him when he joined from Monaco for 70 million euros two summers ago. Vitolo cost 36 million when he joined from Sevilla in 2017.
The only danger as far as Atleti are concerned is if Arsenal manage to raise enough cash to be able to try and entice Thomas Partey - one of Arteta's prime objectives. For Simeone, Thomas is a vital member of the team and one of his most-used players. It was evident how much they depend on him when Atleti crashed out of last season's Champions League and the club has absolutely no intention of selling the midfielder or even listening to any offers for him. The only possible way Arsenal might get their man is if they stump up Thomas' buy-out - 50 million euros and in the current climate, that looks unlikely.