Messi Camp Nou exit could spark additional UAE-Qatar tension
A battle between Abu Dhabi controlled Man. City and Qatar backed PSG to secure Messi's signature could add to existing frisson between both Gulf states.
Despite claiming domestic titles and cups in their respective leagues, both Manchester City and PSG have failed to conquest the title they desire the most, that of the UEFA Champions League. With the possibility of signing Lionel Messi very much a reality now after the striker informed FC Barcelona of his intention to exit Camp Nou, the lure of bringing the Argentine to Paris or Manchester could trigger an added level of friction between Qatar (PSG) and UAE (City) with relationships between both states already fraught and volatile.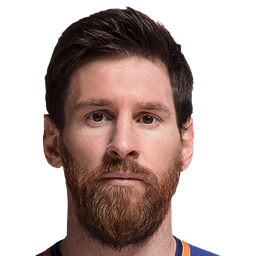 Manchester City are backed by the Emirates with owner Mansour bin Zayed bin Sultan Al Nahyan a member of the Abu Dhabi royal family. Under his guidance and with the creation of the City Football Group, the company controls Melbourne City and New York City along with holding interests in the likes of Yokohama, Montevideo City, Lommel SK, Mumbai City and Girona.

The club have spent approximately 1,924 million euro on player acquisitions since his arrival at the club in 2008 with the first star signing being Brazilian playmaker Robinho for 43M€.
PSG are owned by the Emir of Qatar Tamin bin Hamad Al Thani who acquired the Ligue 1 side in 2011 via the QIA (Qatar Investment Authority). Qatar is set to the host the 2022 FIFA World Cup and in the space of nine years, the club have spent 1,304 million euro on big name stars with the 2017 acquisition of Neymar Jr. from Barcelona for a sum of 222 million euro still the highest transfer in the history of the game.

Both clubs see Messi as both a viable source of revenue through merchandise and sponsorship but feel the Argentine could be instrumental in delivering the cherished Champions League trophy.
Leo Messi potential FC Barcelona departure: live
Follow the latest developments in the possible Leo Messi Camp Nou exit here with our live coverage