SPORTS BUSINESS
Neymar marketing move threatens PSG and Nike
According to Diario do Peixe, the Brazilian star has decided to switch his allegiances in the coming days, turning his back on the company he's been with since a young boy.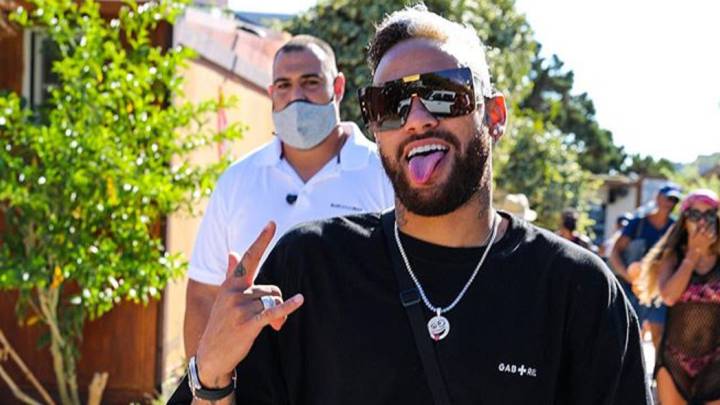 In just under two years, sports brand Puma has managed to put their name to all the clubs associated to the City Football Group for the measly sum of 700 million euros. And the company is not stopping there.
Neymar and Puma could unite
Manchester City, PSV Eindhoven, AC Milan, Valencia FC as well as a renewal with German club Borussia Dortmund, have all been part of the plan and completed. In addition, in Spain, for example, it is signed up to the LaLiga brand (the competition ball, for example, has the Puma emblazoned). The German firm has continued with its efforts to get more attention this summer and redoubled its commitment with the possible signing of Neymar.
According to Diario do Peixe, the PSG superstar (note that the team manufacturer is Nike) will break his contractual relationship with the Nike brand this coming Tuesday, the company that has sponsored him since he was 13 years old, long before he became a professional. Neymar did not appear in the latest advertising campaigns for the American brand.

During Neymar's early starring role at Santos, Nike even supplied the sports equipment for the club. The departure of the Brazilian from their ranks will have a significant impact on the American company, which has based its marketing on sponsoring teams from the main cities around the world: New York, London, Shanghai, Beijing, Los Angeles, Tokyo, Paris, Berlin, Mexico City, Seoul and Milan.
PSG benefited from Nike - to the tune of €70 million per year - thanks, in a great part, to the arrival of Neymar from Barcelona for a world record fee. But Nike is losing some steam in Europe, and from next year they will only have Barcelona, PSG, Inter Milan, Chelsea, Tottenham and Galatasaray under their wing, although they have added the current Premier League champions, Liverpool. That's still a very decent client list but the loss of Neymar would be a hard blow for PSG and for Nike.