Messi's buy-out clause remains valid and must be paid, LaLiga confirm
LaLiga released a statement in which they defended Barcelona's stance on Messi's contract and said that a player cannot be released unless his buy-out is paid.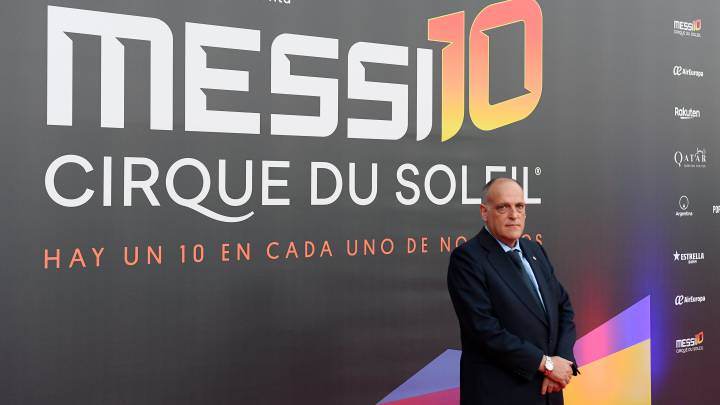 There was no need for Barça to give their opinion on Leo Messi's contract. LaLiga has stepped in to clear up the matter by issuing a statement in which they clarify that even if Messi's contract is rescinded, the buy-out clause would still be valid and the player will not be able to leave until it is paid in full. LaLiga did not mention details of Messi' buy-out, although it is well known that it is set at 700 million euros.
LaLiga's statement on Messi's contract with FC Barcelona
"With regard to the different interpretations (some of which contradict themselves) which have been published during the past few days by various different media outlets, relating to Lionel Andrés Messi's contractual situation with FC Barcelona, LaLiga would like to clarify the following terms of the player's contract with his club:
1) The contract is currently in force and contains a buy-out clause which can be applied in the event that Lionel Messi were to decide to terminate it by unilateral decision, in accordance with Article 16 of the Royal Decree 1006/1985, of 26 June, which regulates the special working relationship of professional sportsmen and women.
2) In compliance with the applicable legal regulations, and following the corresponding procedure in such cases, LaLiga would not carry out the formal step of discharging the player until the amount stated in the aforementioned clause is deposited in full".
LaLiga back up Barcelona's argument on Messi contract
Last night, Cadena SER reported that in Messi's most recent contract, which Barça and Messi signed in 2017, the player included a clause which would allow him to leave on a free transfer after the third year, as completing a fourth year was considered optional. Under that logic, Messi would not have to deposit the 700 million euros in his buy-out if he were to leave the club this summer. However, Barcelona have stated that the buy-out clause remains active and now LaLiga have backed them up by stating that the club is correct.
In any case, it looks likely that if Messi does not force his transfer, the matter will be settled in court, with the emphasis on being on the player's release clause, although FIFA would allow the player to play wherever he wishes until the legal process is resolved.