Bartomeu-Messi meeting likely on Wednesday to discuss future
According to MD the father of the player, Jorge Messi, will meet the Barcelona president to discuss each side's position.
According to Spanish newspaper Mundo Deportivo, the meeting between Barcelona president Josep Maria Bartomeu and Leo Messi's father, Jorge Messi, is likely to take place this coming Wednesday. Although the situation between player and club is extremely tense, after Messi told the club he was unilaterally breaking his contract and then refused to attend his Covid-19 test on Sunday morning, Bartomeu and Jorge Messi have stayed in touch by telephone, and have agreed to meet to try and reach an agreement over the future of the player.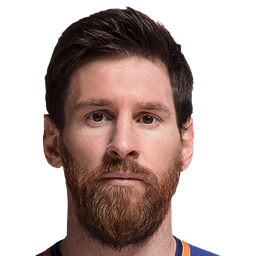 Messi - Barcelona agreement looks unlikely
That agreement, however, looks hard to reach amicably right now. Messi wants the club to agree to his departure, with, it has to be expected, whichever club he is moving to paying Barcelona some amount of money, even if that is short of the 700 million euro buy-out clause Barça consider is in place. Manchester City is thought to be the favourite at the moment to land Messi, which would see the player join up again with his former coach at Barça Pep Guardiola.
However Bartomeu does not want to contemplate Messi's departure from the club and is willing to stick rigidly to the 700 million euro buy-out clause on the grounds Barcelona are convinced Messi was not to able to unilaterally break his contract. Messi and his legal team consider there is no buy-out clause as the player was able to break the contract. Barcelona's position appeared to be strengthened on Sunday when LaLiga backed their stance and said the contract was still in force along with the buy-out clause. 
Bartomeu's strategy is understood to be to go back to discussing a contract renewal for the player with Messi's father in a bid to entice the Argentinean to stay. The club and the player were discussing a new deal previously, but Messi broke off talks several months ago.