Guillermo Barros Schelotto "I would love to see Messi in the MLS"
Manchester City is one of several teams chasing Lionel Messi and with their ownership of New York City FC they have apparently offered Messi a two year deal in the MLS after his City stint.
Since Lionel Messi told FC Barcelona he was leaving this summer, several clubs are said to be in the race to sign the Argentinean for the 2020/21 season. One of those teams is Manchester City who want to reunite Messi and Pep Guardiola - so successful at Barça - in order to try and land the club's first UEFA Champions League.
The 'Citizens' have reportedly offered Messi a long-term contract that would end with him playing at their MLS partner club, New York City FC. Manchester City bosses want Lionel Messi to play three years at Etihad, until he is 36-years-old, and then play at New York City FC for another two years, according to Mundo Deportivo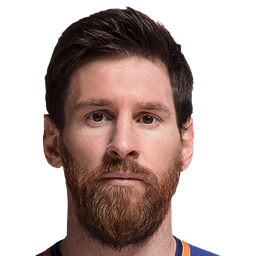 "It would be great for the MLS"
Guillermo Barros Schelotto, who currently coaches LA Galaxy, was asked about the possibility of Messi coming to the MLS and he said that it would be great for the league. "I was shocked when I heard about Messi's decision about abandoning FC Barcelona because we all thought he was going to retire there. But he must have his reasons and as a fellow Argentine I wish him the best always and I hope he comes to the MLS it would be great," he said during a video conference prior to LA Galaxy facing Portland Timbers on Wednesday.
So far it is not known whether Lionel Messi will accept the offer from Manchester City but he did not show up for Barcelona's first training session on Monday under new boss Ronald Koeman, having missed his Covid-19 test on Sunday.