Messi's father arrives in Barcelona: "The situation is difficult"
Jorge Messi arrived in Barcelona on Wednesday for a meeting with Josep Maria Bartomeu. Manchester City hope to negotiate a deal for the Barca star.
Lionel Messi's father Jorge arrived in Barcelona on Wednesday to meet up with Barcelona president Josep Maria Bartomeu in an attempt to persuade the club to release the player. When asked about his son's situation, he curtly replied: "I don't know anything". Minutes later, he was more forthcoming when he told Cuatro's television cameras: "It's difficult, it's difficult that he will stay at Barça".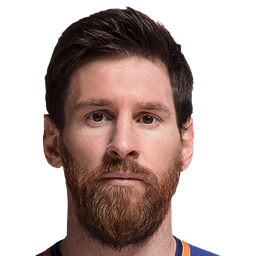 Jorge Messi and Barcelona, two different viewpoints

Messi has vanished from the public eye, he failed to turn up for the routine RT-PCR tests with the rest of the players on Sunday and has missed the first two training sessions. Messi is waiting for news on the outcome of today's meeting because unlike on the pitch where he is able to conjure up his magic, in this case, he is relatively powerless. He was the one who took the decision to leave but now he has to wait for the legal and bureaucratic verdicts - or wait until there is some kind of agreement. Manchester City meanwhile, are anxiously watching to see how the situation unfolds. On on hand they are confident that Barça and Messi will reach an agreement which would allow the to start negotiating with the club. But the initial euphoria among City fans at the prospect of Messi joining has waned over the past few days. City would love to have Messi on board but they won't push the boat out to get him.
According to Mundo Deportivo, the only possibility that Messi might end up at City is on a free transfer. They also mention that Guardiola has advised Messi to stay at Camp Nou and even finish his playing career there. Other sources however, claim that City have already set the wheels in motion and plan to open negotiations if Barcelona and Jorge Messi eventually reach some middle ground. In the meantime, Messi shirts are visible everywhere across the city. Fans prefer to believe that he is still a Barça player; we will see what Jorge Messi has to say about that...