Gareth Bale: Real Madrid did not allow me to leave; they make things very difficult
Gareth Bale is currently at camp with the Wales national team, where he opened up about how Real Madrid refused to allow him to leave last year.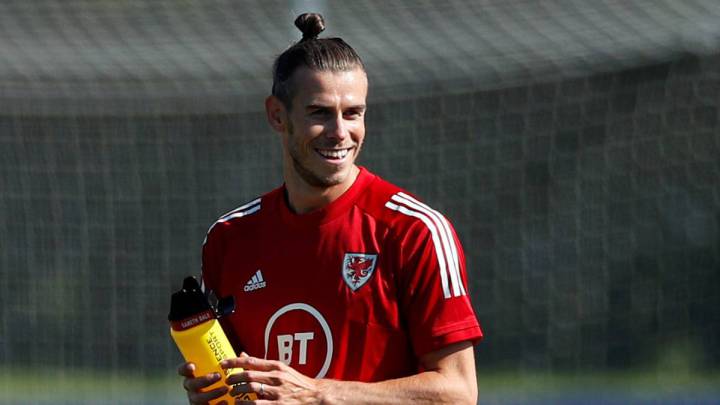 Gareth Bale's situation at Real Madrid has gone from bad to worse since his wonder goal that secured the club's 13th UEFA Champions League title over two years ago.
Despite being one of the highest paid players in the club, the Wales international spent most of last season on the bench, playing just 1,092 minutes in La Liga and 116 minutes in the UEFA Champions League.
Bale's difficult situation with Real Madrid
Currently Bale is at camp with the Wales national team, where he talked about the "very difficult" situation he is currently experiencing at Real Madrid, who, he admitted, did not allow him to leave last season when he had an multi-million-dollar offer from China on the table.
11


Asked about his possible departure from Real Madrid, Bale responded: "I think the club needs to answer that question because I tried to leave last year and they blocked everything at the last second. It was a project I was excited for last year but didn't happen. There's been other instances where we've tried to go but Real Madrid won't allow it. I can't really do anything because I have a contract."
He added: "All I can do is carry on what I am doing and hopefully something comes up. But as I said, it is in the club's hands. They make things very difficult to be honest."
Bale on returning to the Premier League
When asked about a possible return the Premier League, he said: "If those options arise then I'd look at it for sure. We have plenty of time in this transfer window and I guess a couple of others as well. Time will tell."