Barcelona make a point in using Messi as part of new shirt campaign
In the very same day when Bartomeu met with Jorge Messi, the club used Leo Messi's image as part of an advertising drive for the new 2020/21 home shirt.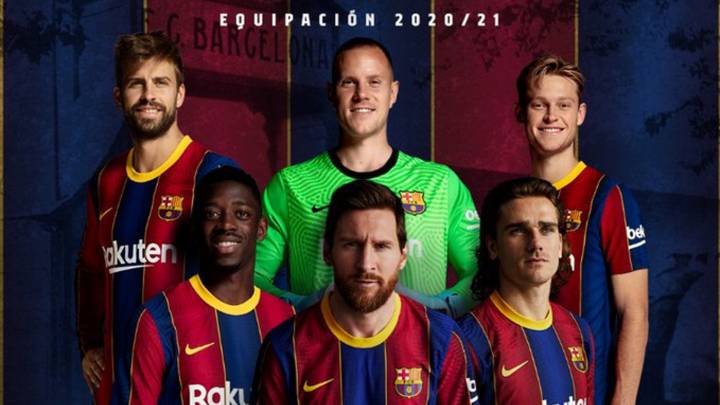 Barcelona have embarked on an advertising campaign to push the new 2020/21 season home shirt with the cheaper 'Stadium' version now being commercially available. The image to accompany the promotion features Leo Messi flanked by Dembélé, Griezman with Piqué, Ter Stegen and De Jong also featuring in the image.

Barcelona maintain their position and claim that Lionel Messi remains a Barça player despite the Argentine issuing the club with a burofax last week stating his intention to exit Camp Nou,
The club using the Rosario born striker is very much a message reaffirming the message that as far as the club are concerned, the Argentine remains a Barcelona player and with that a commercial attraction, hence the decision to use the player's image in the campaign for the 'Stadium' version of the new home shirt.
Leo Messi potential FC Barcelona departure: live
Follow the latest developments in the possible Leo Messi Camp Nou exit here with our live coverage