Messi now likely to stay at Barcelona, says report in Argentina
Argentine journalist, Martín Arévalo, who revealed the player sent the burofax to the Catalan club, now claims that "there is a 90% chance Messi will stay" at Barça.
The Lionel Messi saga could be concluded in the coming days. Martín Arévalo, the Argentine journalist who revealed that the player sent a burofax to Barcelona, has claimed that the Argentine star could remain at the Catalan club. "There is a 90% chance that Messi will stay at Barcelona. On Thursday, he will make a final decision," said the TyC Sports journalist.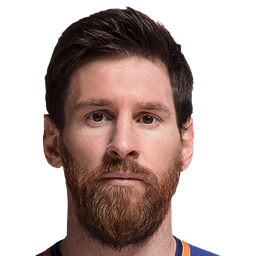 Contract runs until June 2021
On his social media, Arévalo added that "Tomorrow (Thursday) Leo Messi decides. There is a new scenario and possible outcome, with strong possibilities that the best in the world will stay on until June 2021, the final year of his contract. He is currently evaluating the situation. The board have asked him to stay and Messi is expected to come to an agreement shortly. We'll see how it ends."

Follow live updates on the Messi situation
See also: