Barcelona's captains anxiously await Messi's decision
If it is confirmed that Messi will leave, Koeman would make Gerard Piqué the first captain and promote Marc-Andre ter Stegen as one of the four captains.
One of the collateral effects of the Messi case is how it could end up affecting the leadership hierarchy within the squad and especially when the four captains for the new season are named. Messi, at least from the club's perspective, remains the first captain but Koeman, a pragmatic coach, is already thinking about which players will form part of the quartet of captains and has chosen Gerard Piqué to be the one who takes the armband and led the team on and off the pitch. If Messi does end up leaving, goalkeeper Marc-André Ter Stegen could be handed a new role as one of the four skippers.
Last season, it was Messi, after inheriting the skipper's armband from Andrés Iniesta in 2018, who acted as first captain. He was accompanied by deputies: Sergio Busquets, Gerard Piqué and Sergi Roberto.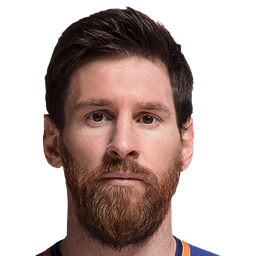 Piqué would be handed role of first captain
While we wait and see how the Messi situation unravels, it is looking likely that Gerard Piqué will take over as first captain. The centre-back was the only one who accepted the responsibility of facing the media after the trauma of the thrashing to Bayern in Lisbon. Then there is Ter Stegen, one of the most respected figures within the dressing room who has always been willing to take on extra responsibilities when needed.
Busquets and Sergi Roberto will continue in their roles, completing the four captains, but it will be the central defender who will be the spokesmen for the team if Messi ends up departing.