Coronavirus USA: summary news, cases and deaths - 4th september

Coronavirus USA: live updates - Saturday 5 September

U.S. coronavirus deaths projected to more than double to 410,000 by January
U.S. deaths from the coronavirus will reach 410,000 by the end of the year, more than double the current death toll, and deaths could soar to 3,000 per day in December, the University of Washington's health institute forecast on Friday.
Deaths could be reduced by 30% if more Americans wore face masks as epidemiologists have advised, but mask-wearing is declining, the university's Institute for Health Metrics and Evaluation said.
The U.S. death rate projected by the IHME model, which has been cited by the White House Coronavirus Task Force, would more than triple the current death rate of some 850 per day.

Kudlow expects Trump administration to unveil aid for airlines in weeks
White House economic adviser Larry Kudlow on Friday said he thinks the Trump administration will in a matter of weeks unveil additional aid for U.S. airlines, which have been dealt a blow by a coronavirus pandemic that has grounded most flights.
"If they need additional assistance, we stand ready to work with them to hammer out additional packages," Kudlow told Bloomberg TV in an interview.
Airlines received $25 billion in U.S. government stimulus funds in March meant to cover payrolls and protect jobs through September. Congress also approved another $25 billion in loans for airlines but much of the money has not been tapped.
As bailout money runs out without a travel recovery in sight, airlines and unions have lobbied Washington for another $25 billion. But talks have stalled as Congress has struggled to reach agreement on a broader coronavirus assistance package, despite significant bilateral support for the airline package.
Biden reveals that he's been tested for Covid-19
Joe Biden has disclosed publicly for the first time he has been tested at least once for Covid-19 and promised he will be tested regularly during his election campaign against US President Donald Trump.The Democratic presidential nominee told reporters of his testing protocol during a news conference in which he criticised Trump for downplaying the coronavirus.
WHO's Tedros says 'vaccine nationalism' would prolong pandemic
WHO Director-General Tedros Adhanom Ghebreyesus called for countries around the world to join forces to tackle the coronavirus on Friday, saying that "vaccine nationalism" would only slow the response to the pandemic.
Tedros said 78 high-income countries had now joined the "COVAX" global vaccine allocation plan, bringing the total to 170 countries, adding that joining the plan guaranteed those countries access to the world's largest portfolio of vaccines.
The WHO and the GAVI vaccine alliance are leading the COVAX facility, aimed at helping buy and distribute vaccination shots fairly around the world.
But some countries that have secured their own supplies through bilateral deals, including the United States, have said they will not join COVAX.
"Vaccine nationalism will prolong the pandemic," Tedros told reporters at a WHO briefing in Geneva, without mentioning any specific countries.
CDC reports 186,173 US deaths from coronavirus
The U.S. Centers for Disease Control and Prevention (CDC) on Friday said the number of deaths due to the new coronavirus had risen by 1,081 to 186,173 and reported 6,132,074 cases, an increase of 44,671 cases from its previous count.
The CDC reported its tally of cases of the respiratory illness known as Covid-19, caused by a new coronavirus, as of 4 p.m. ET on Sept. 3 compared with its previous report a day earlier.

Russia's Covid-19 vaccine showed antibody response in initial trials
Russia's "Sputnik-V" Covid-19 vaccine produced an antibody response in all participants in early-stage trials, according to results published on Friday by The Lancet medical journal that were hailed by Moscow as an answer to its critics.
The results of the two trials, conducted in June-July this year and involving 76 participants, showed 100% of participants developing antibodies to the new coronavirus and no serious side effects, The Lancet said.
Russia licensed the two-shot jab for domestic use in August, the first country to do so and before any data had been published or a large-scale trial begun.

WHO chief scientist: 'We should see vaccine rollout by mid-2021'
The World Health Organization is hopeful that a novel coronavirus vaccine will be ready internationally by mid-2021, its chief scientist said on Friday.
"Certainly by the middle of 2021, we should start to see some vaccines moving into countries and populations" Soumya Swaminathan said at a news briefing in Geneva.
A 'must do better' Geography report for Donald Trump
It's not clear if the US president is familiar with the location of Kosovo....
Governors and mayors to urge Americans to avoid gathering during the Labor Day holiday
Governors and mayors of several U.S. states have made a plea for citizens to adhere to social distancing and not gather in large groups during the Labor Day weekend which starts on Friday and runs through to Monday. Coronavirus infections in the U.S. rose past 6,151,000 on Friday while the deaths from the virus are edging towards 187,000.
Texas woman severely burned after hand sanitizer catches fire
A Texas woman ended up in intensive care after her hand sanitizer caught fire while she was trying to light a candle. CBS station KHOU-TV reports that Kate Wise was left with severe burns on her entire body after the bottle of sanitiser exploded after coming in close contact with a candle flame.
Stimulus package is urgent: "People are starving"
Alexandria Ocasio-Cortez voiced criticism at how Senate Majority Leader Mitch McConnell (R-KY) and GOP lawmakers are deliberating over another stimulus package as talks stalled once again. She accused them of sitting on the $3.4 trillion HEROES Act passed in the House earlier this year as babies slept "on car floors" and others are starving.
Elderly are the greatest victims of coronavirus pandemic
World Health Organization (WHO) Director-General Tedros Adhanom Ghebreyesus has responded to comments that the Coronavirus crisis is targeting mainly the older members of society. "When the elderly are dying it's not fine. It's a moral bankruptcy. Every life, whether it's young or old, is precious and we have to do everything to save it," he said.
Last week it was reported that almost 88% of all deaths in Europe were among people aged 65 and over. Almost half of all deaths linked to Covid-19 around the world have taken place in care homes.

Berlusconi hospitalised
Silvio Berlusconi has been admitted to hospital in Milan after testing positive for Covid-19. The former Italian PM was taken to the San Raffaele hospital were he is receiving treatment. "After suffering symptoms, Berlusconi was admitted to San Raffaele hospital in Milan as a precaution. His condition is not a cause for concern," a statement read.
What are the Melania Trump tapes and what would they mean for Donald?
Stephanie Winston Wolkoff's new book, Melania and Me: The Rise and Fall of My Friendship with the First Lady has just been published offering a biographical overview of the First Lady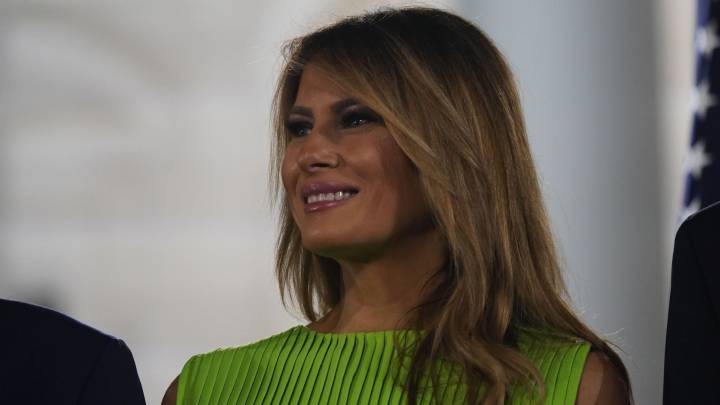 Wall Street sees sharpest fall since June
Wall Street's main indexes closed sharply lower on Thursday, marking their deepest one-day declines since June as investors dumped the high-flying technology sector, while economic data highlighted concerns about a long and difficult recovery.
The Nasdaq led the pullback with a decline of almost 5% a day after it and the S&P 500 posted record closing highs.
The Nasdaq's biggest drags came from heavyweights Apple Inc , Microsoft Inc, Amazon.com Inc, Tesla Inc and Nvidia Corp.

U.S. to allow Indian air carriers to conduct ground handling operations
The U.S. Transportation Department said Thursday it planned to restore the ability of Indian air carriers to conduct ground handling operations at U.S. airports.
The announcement comes as India is now allowing U.S. air carriers to perform the full range of ground handling operations at Indian airports, the department said.
Those ground operations cover services to facilitate an aircraft in preparation and conclusion of flights, including ticketing, check-in, baggage sorting, refueling, and de-icing.

Airlines urge UK, U.S. to start London-New York passenger testing trial
Major airlines want the U.S. and British governments to launch a passenger testing trial for the coronavirus for flights between London and New York to pave the way for a resumption of more international travel.
In a letter to government transportation officials seen by Reuters, the chief executives of Airlines for America, Airlines UK, Heathrow Airport and Virgin Atlantic Airways said both governments should "establish passenger testing solutions in air travel.
"We believe that in the immediate absence of a vaccine, testing of passengers in aviation provides the best and most effective frontline defense."
When could tropical storm Nana become a hurricane?
Nana moved into Guatemala and southeastern Mexico, bringing heavy rains that have caused only minimal damage

What did Mnuchin say about second payment and Unemployment Insurance?
Steven Mnuchin, the US Treasury Secretary, has returned to the emotive subject of a second Economic Impact Payment and Unemployment Insurance in the United States.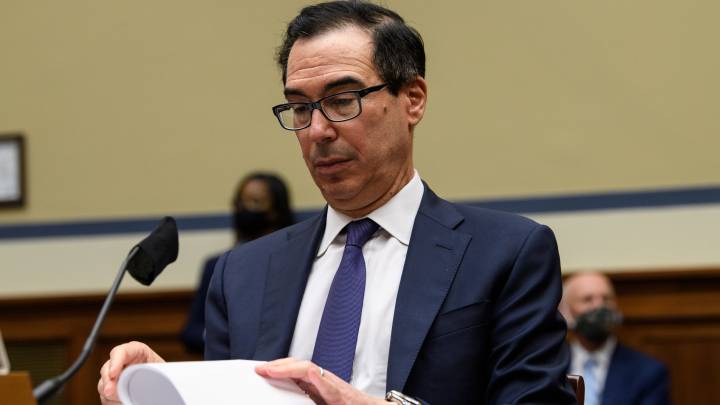 Robert Pattinson tests positive for Covid-19, pausing production of 'The Batman'
British actor Robert Pattinson has tested positive for Covid-19, causing production on the set of his film "The Batman" to pause, Vanity Fair and the Hollywood Reporter reported on Thursday. Warner Bros., the Hollywood studio behind the movie, said in a statement that "a member of 'The Batman' production" had tested positive for the coronavirus, but did not give a name. "Filming is temporarily paused," the Warner Bros. statement added.
Virgin Atlantic Airways planning more job cuts
Virgin Atlantic Airways is preparing to cut more than 1000 jobs within hours of seeing a £1.2bn rescue deal approved, as it contends with a slower-than-expected recovery in international demand for air travel
Hello and welcome
We begin our new round of US coronavirus news, as the total caseload in the country stands at 6,146,223, while deaths have surpassed 186,000.
We'll be bringing you all the lastest US-focused news and reaction as it breaks throughout the day.
.