Messi: Barcelona's silence is the chosen path to peace
Barça star Lionel Messi announced his decision on Friday evening that he would be staying at Camp Nou for the forthcoming season, but was critical of the club he loves.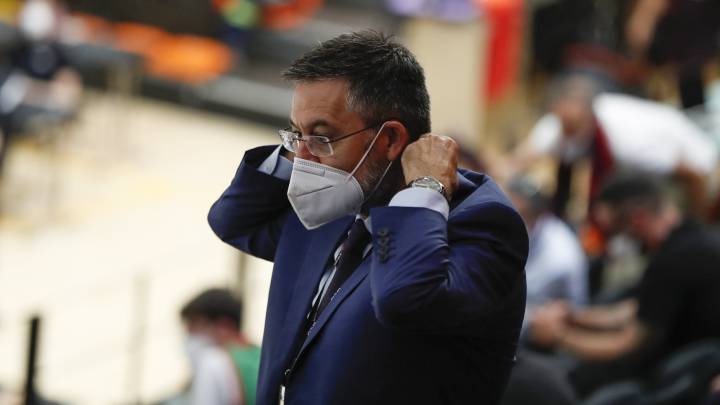 There has been absolute silence from the FC Barcelona hierarchy on the back of the Lionel Messi interview in which the Argentine star confirmed that he would be staying at the Catalan club.
It is clear from what the star said in his interview with Goal that he still wants to leave Barça - primarily to play for a club that is more competitive at the very top level - but was left with no option but to take the case to court, something he refused to do to the club he loves so much.
During the revelation, however, he did make severe criticisms of club president, Josep Maria Bartomeu.
**Leo Messi to stay at Barcelona: live updates**
Barcelona not wanting to rock the Messi boat
From the club's perspective, there is no need to respond to the comments. Those in charge consider that any reaction would likely only make things worse. The only thing we've seen thus far is a tweet from the social media team, with a very carefully selected quote from their star.
The expectation is that Messi will join his teammates for training at the earliest possible opportunity, following the mandatory medical tests, including for Covid-19. The team is scheduled to continue the preseason work on Saturday under the direction of Ronald Koeman, and then they have a day off on Sunday. Monday is, therefore, seen as the captain's return.
Whether the forward will be sanctioned in any way for missing sessions thus far remains to be seen. The club president had said that some leeway would be given but the club has also made it clear that he should be treated like any other member of the squad. Given the tense situation, it is more than likely that a blind eye will be turned as a gesture of goodwill.