BARCELONA
Memphis Depay to join Barcelona as Koeman looks to home
According to Post United, Memphis Depay will take over one of the attacking roles at Camp Nou, with €25 million lined up to take him from Lyon.
Lionel Messi's announcement that he is staying at least one more season with Barcelona has been taking most of the football headlines around the world. But, while that decision has been worked through, Ronald Koeman has been lining up a €25 million move for fellow Dutchman, Memphis Depay, currently with Olympique de Lyon.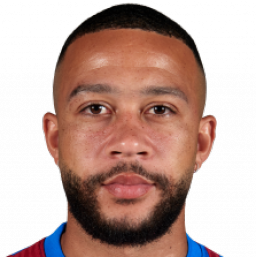 Memphis to Camp Nou
It was believed that Koeman's arrival in Barcelona could see a few of the talented Netherlands national team follow. Liverpool midfielder Gini Wijnaldum is one that has been strongly linked and the other is Memphis. The winger didn't hit it off at Old Trafford but since leaving United he has blossomed once again, helping Lyon reach the semi-finals of this past season's Champions League.
According to Post United, Depay will join Barcelona at the express request of Koeman, not only because of his knowledge about him, but also because of the enormous versatility of the Dutch player. He can work across the frontline, as a winger on either side, and also as a playmaker or second striker. He could even be used as a false '9' and is full of pace and energy.
His signing just make it more likely that Luis Suárez will be leaving.