"Operation Bale": Can Real Madrid rid itself of the Welshman?
Gareth Bale could have left twice in the past few years. But Real Madrid will now find it almost impossible to get rid of the overpaid Welshman.
If it were easy, Gareth Bale would have been gone by now. But it isn't. His high salary, and the fact that few clubs are willing to match it, makes getting rid of him an extremely difficult operation.
The Welshman cannot be blamed for the fact that Madrid bet heavily on him. And no one can blame him for not wanting to give up his lucrative contract, especially when he feels he has been the object of such grievance on the part of the press, his teammates and the club. But at the same time, Madrid is not to blame for having ended up with a useless player with two years left on his contract, who is the highest earner in the squad along with Sergio Ramos.
At this point, all that really matters is what is being done to get him out of the club. Madrid do not want to give up on collecting a decent transfer fee, but at the end of the day they could let him go on a free and save the €60 million that they must pay out during the last two years of his contract.
Another outcome, and the one that could most likely become reality, would be if Madrid pay him one year's salary of the remaining two on his contract in order for him to leave. In this case, Madrid would still save €30 million.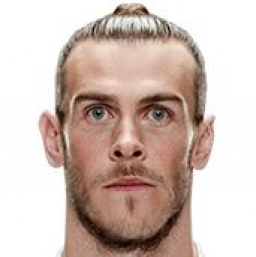 Madrid know getting rid of Bale won't be easy
At the club they recognize that it will not be easy to get rid of Bale but they are clinging to the hope that the operation can still happen this summer. The player has already admitted that he is only waiting for an opportunity to go, because, as he said himself this week, he's "only 31" and still feels he has "a lot to give".
Indeed it seemed strange for Bale to admit in his latest interview that he has tried to leave several times, only for Madrid to have stopped him at each turn. Last summer it was his move to Chinese Super League outfit, Jiangsu Suning, that was eventually blocked, as the club were unwilling to pay a transfer fee for the Wales forward. But by letting him go free, Madrid would have saved 90 million euros. So, was it a mistake to keep him?
Man Utd's failed bid for Bale in 2016
It may be that when speaking in the plural, Bale was referring to the possibility of leaving earlier, in the summer of 2016, when Jose Mourinho's Manchester United were willing to throw everything at signing him.
"I cannot buy you because you do not talk," Mourinho told Bale in the tunnel before a pre-season friendly between Madrid and United. At the time, the market was inflated, meaning United would have paid €100 million for the player.
Again, was it a mistake to turn this down? In hindsight, yes, of course. Though, nobody at the time could have imagined that Bale's career would have come to this. But that is the cold reality now and it would be better for both parties to find a way for him to leave by whatever means necessary.