Chucky Lozano is finally finding his feet with Napoli
Hirving Lozano is entering his second season as a Napoli player and after a tough first year, it seems like he is finally finding his feet in the team.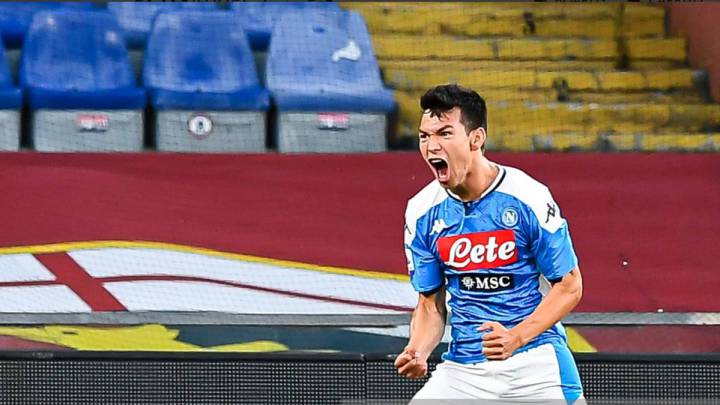 Last year, Hirving Lozano joined Napoli as the most expensive signing in club history but he had a tough time adjusting after Carlo Ancelotti was sacked mid-season. When Gennaro Gattuso took over, the 25-year-old was relegated to the bench and by the end of the season had only played 26 games (1,018 minutes) for the team.
Great pre-season
Now however, it seems that Hirving Lozano understands what Gattuso expects of him - in the first two games of the pre-season, he has scored three goals. "Lozano is very strong if you let him express himself. He is understanding his role in the team and he is finally performing in the field," said Gattuso.
Napoli is set to start the 2020/21 Serie A season on 20 September when they visit Parma at the Ennio Tardini stadium and then they will host the first game of the season seven days later they face Genoa at the San Paolo.