Adama Traoré quits Spain camp after positive PCR test
UEFA protocol impedes the player from taking part in Sunday's game "despite not posing a risk of spreading coronavirus due to having antibodies" the RFEF state.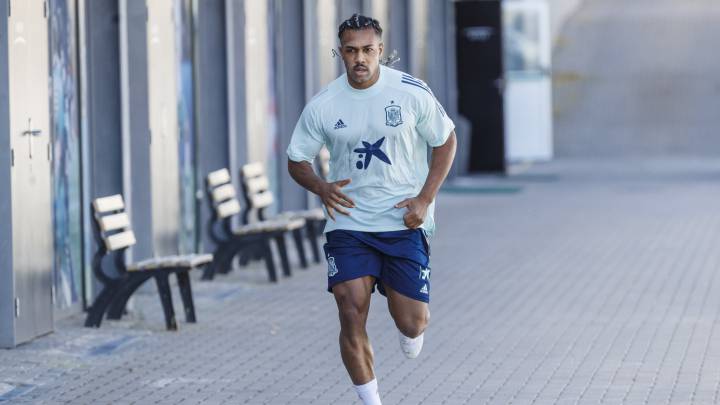 Adama Traoré has abandoned the Spain camp after failing an RT-PCR test in Las Rozas. "On receiving the results of the test, and despite the player showing a high level of antibodies such as a positive IgG count, the RFEF medical services, in accordance with UEFA, have decided to liberate the player from his duties with the national team, eve though he poses no risk of spreading the virus to his team mates. Under UEFA protocol, it is recommended not to travel to a stadium if the result of a PCR is not totally negative," the RFEF said in a statement.
Adama joined the Spain squad on Friday
Adama was unavailable for Thursday's game against Germany after testing positive for coronavirus in England although the results were not completely conclusive and subsequently tested negative in two further PCR tests. He joined up with the squad on Friday. The Spanish Federation say that the Wolves winger "is healthy, but has shown traces of the virus in his body and that means he is not allowed to enter a stadium according to UEFA protocol in the Nations League". Luis Enrique has not called another player to substitute him.