Chivas defeat Tigres in matchday 8 of 2020 Guardianes tournament
Chivas had not won a game since matchday 5, when they defeated Atlético San Luis. With this victory over Tigres, they move into eighth place.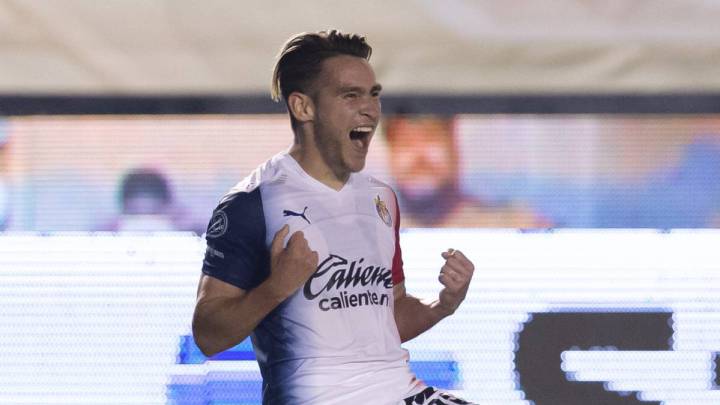 Tigres have gone four games without victory after losing 3-1 to Chivas on Sunday. The only positive news for the home team was that André-Pierre Gignac scored his eighth goal of the tournament. On the other hand, Chivas seem to be on the right path, because with their win against Tigres they are now in eighth place with 10 more games left of the 2020 Guardianes tournament.
Chivas open up the scoreboard
Early in the game Chivas wanted to impose their tempo and in the 21st minute Uriel Antuna scored the opener for the visiting team. The former Galaxy player received a great pass from Hiram Mier and he didn't miss the chance.
Things went from bad to worse for Tigres because two minutes later Rafael Carioca was sent off, leaving the home team with 10 players early in the game. Chivas didn't take advantage of their superiority because right before the first half ended, Miguel Ponce saw a red card and both teams would have to play with one less player for the rest of the game.
The second half started and Chivas were determined to get the three points because in the 54th minute José Juan Macias scored the second goal of the game. Tigres would react right after when Julián Quiñones crossed the ball for Gignac, who shot on goal, but Antonio Rodríguez made a magnificent save.
Gignac scores his eighth goal of the tournament
Gignac would have his revenge in the 64th minute because he headed the ball home to score the first goal for Tigres and his eighth of the tournament. This time there was nothing that Rodríguez could have done to stop the goal.
Chivas wanted to secure the victory and went all out attack towards the end of the game. During stoppage time Jesús Ricardo Angulo scored the third and final goal of the game to make sure of the win for Chivas. With this victory they made it to eighth place with 11 points and their next game is against Queretaro on Tuesday 8 September.