A new Leo Messi era begins at Barcelona
Leo Messi is set to return to the Ciutat Esportiva on Monday evening and it's not established if the player will undergo a PCR test or commence pre-season training.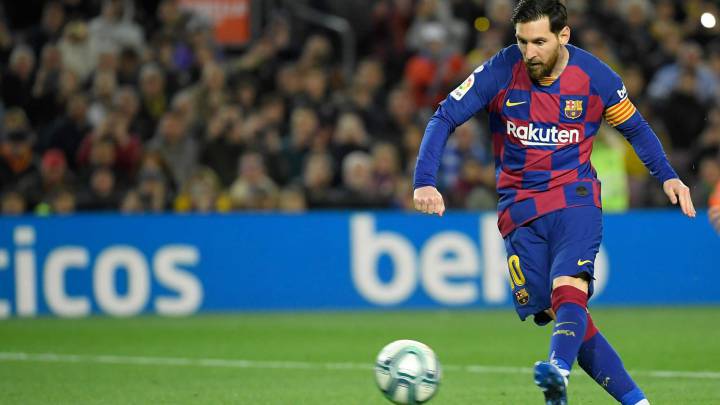 A new chapter in Lionel Messi's at FC Barcelona starts at 17:30 (CEST) on Monday evening as the player is set to appear at the club's Ciutat Esportiva Joan Gamper de Sant Joan Despí training complex but at present it's unclear if Messi will commence pre-season training or undergo the protocol PCR testing that, once negative will permit the player to join up with the rest of the squad.
A shroud of mystery hangs over the test with speculation that the Argentine was tested privately at home over the weekend and assuming the test is negative, that would see the player train under new coach Ronald Koeman for the first time.
When Messi does return to training, it's anticipated that he will be given a specific line of conditioning exercises given that the rest of the Barcelona squad have been in full training for over a week and the first time we may get to see the striker wearing the Barcelona shirt again could be on Saturday as the club are set to stage a pre-season friendly against 2B outfit Nastic de Tarragona at the Johan Cruyff stadium on 12 September.
Koeman's challenge
Today will be the second time that coach Koeman and Messi meet face-to-face after the Rosario born forward told the coach that 'he felt more away from the club than within'. On 25 August Messi sent the club a burofax stating his intention to leave and what ensued was twelve days of one of the most turbulent periods in recent Barça history which ultimately concluded with the player accepting last Friday (4 September) that he would see out his contract through to June 2021.
Koeman's task is to now ensure he gets the best out of his star player and make sure that the evident tension between Messi and club president Josep Maria Bartomeu does not distract from performances on the pitch.
Nothing will be the same for Messi again at the club after the experience of the past fortnight but, for potentially the last time at the Catalan club, the Argentine on Monday will officially sign-up for another season in the famous azul-grana shirt.