Qatar's Asian games bid in 2030, a step towards the 2032 Olympics
After Qatar presented its candidacy for the 2027 AFC Asian Cup, the Gulf nation is now considering the possibility of bidding to host the 2032 Olympic Games.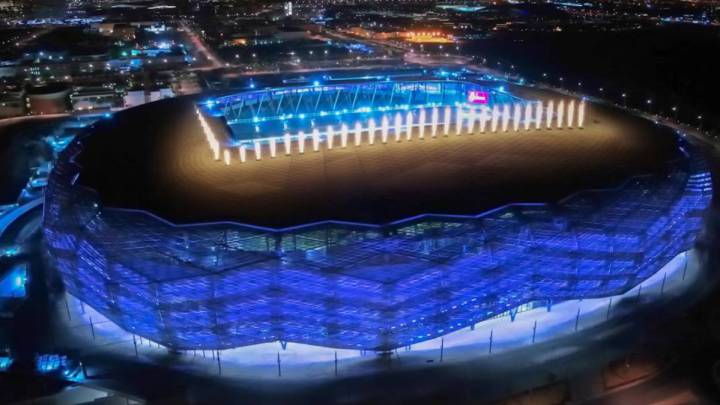 After Qatar submitted its candidacy to host the AFC Asian Cup in 2027, the nation is now working on their bid to to host the 2032 Olympic Games. Qatar will host the FIFA 2022 World Cup and will hope to utilise the the existing sports facilities that the country has already has developed for the 2022 event. Hosting the 2022 World Cup is set to be a trigger point for the nation in hosting other major international sporting events.
After the unveiling of the 2030 Asian Games logo with the creativity reflecting a combination of modernity and heritage that reflects the modern state of Qatar, the ambition is to also create a spectacular games which will also aim to leave a sustainable legacy.
Sport strengthens bonds
Doha 2030 President H.E Sheikh Joaan Bin Hamad Al-Thani said, "Our bid is born out of our strong belief that sport has the power to drive social change and foster peace and understanding."

"Based on the legacy that the 2006 Doha Asian Games tournament left, we seek to present sustainable plans to organize the 2030 event. Doha 2030 will be a festival of our continent's rich and vibrant cultures and a commemoration of our unity through sport. The games will build on and champion the significant advancement that has been made in Qatar in promoting gender equality. It will also be games that welcome and respects people of all genders, races and cultures."
The Qatari bid reflects the exceptional combination of the nations heritage, its natural beauty, and its contemporary and diverse culture and conveys a Qatar and its intention to further the dream of a bright future for the continent of Asia through sport.
Jassim bin Rashid Al Buainain, Secretary General of the Qatar Olympic Committee and Executive Director of the Doha Document Committee in Doha to host the 2030 Asian Games, said: "We trust in our power of being able to win the approval of the Asian Olympic Council, due to the established facilities that are required to organize the Asian Games in 2030 where we look forward to receive both Asia and the rest of the world ".
"We already have a rich record of world championships that had been organized in Qatar on a large scale basis and are confident that we can deliver these games.
Nasser Al-Attiyah, Olympic Games bronze medallist and Asian Games gold medallist in archery concluded adding: "by participating in the 2006 Asian Games in Doha, it remains one of the finest sporting memories of mine, while Doha is committed to providing the best experience for athletes and the spectators.