Bale, face to face with Zidane
Gareth Bale joins up with Real Madrid for pre-season with his future still unresolved, one year after Zidane said that the sooner he left the better.
"If it's tomorrow, even better." 416 days have passed since Zinedine Zidane said that phrase in Houston ahead of Gareth Bale's pending departure from Real Madrid. Bale is still a Real Madrid player. Today, more than thirteen and a half months later, the Welshman will once again return to work under the French coach to start a new pre-season at Madrid.
And he will do it again after having been at the centre of more controversy during the summer transfer window. Asked about his future by Sky Sports, Bale put the ball back in Madrid's court. "I think the club needs to answer that question because I tried to leave last year and they blocked everything at the very last second. There have been other times where we tried to leave but the club did not allow it to happen. The club has control of everything. It is in their hands, but they make things very difficult to be honest. The decision is in the hands of Real Madrid."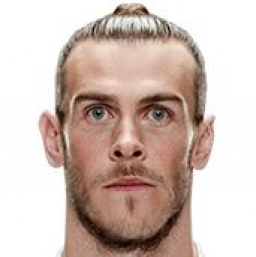 Giggs says Bale is fit and focused
Wales boss Ryan Giggs briefly spoke about Bale and Madrid during the Nations League tournament. "I haven't spoken to Zidane, my French and Spanish is not very good; and I know from experience that Zidane's English is not very good either." It was Giggs' way of getting out of the complex speculation surrounding the player's future, a player he describes as focused. "He is a good professional and always keeps fit. He has been available for me in every match in the qualifying round. Okay, I always say that you want your players to play regularly so they have match fitness. And I don't always have that. The way Gareth takes care of himself, gets focused and looks forward to playing has never been a problem until now. If it becomes a problem in six months, we will have to see. I don't see that it is a problem for these games. Who knows what will happen in the future."
No summer signings
With summer signings being ruled out for the La Liga champions, the club's main focus is selling players. Bale has become the most problematic area of the club's selling strategy. His 15 million euro annual net salary is a large chunk of the club's wage bill, more obvious than ever post pandemic.
Chinese interest
The claim made by Zizou in Texas was encouraged by the interest of Chinese outfit Jiangsu Suning, but did not work and the Welshman stayed for one more campaign in Madrid. Zidane renewed his vote of confidence in the winger several times. Bale has not scored in the league for more than a year (since his double at Villarreal on September 1, 2019), although he grabbed a goal in the Copa del Rey against Unionistas de Salamanca in January. On Tuesday, 416 days later, Zidane will once again have Bale turn up for training in Valdebebas.
Seven players return from international duty, taking Zidane's squad to 24
Ramos, Carvajal, Reguilón, Lunin, Bale, Kroos and Jovic all rejoin the squad on Tuesday, unless the results of the PCR tests prevent that from happening.
Zidane will have 24 players at his disposal, which will increase to 27 when Varane, Mendy and Hazard join on Thursday after their commitments with France and Belgium. The futures of Reguilón and Mayoral are still up in the air. The sprained ankle that Reguilón suffered on Sunday in Spain's win over Ukraine shouldn't block a potential move away, with Manchester United currently the highest bidder. Mayoral is still waiting on Valencia, who are reportedly keen on signing the striker. Colombian playmaker, James Rodríguez, completed his move to Everton on Monday night.