Weston McKennie: "I am proud to be the first American player at Juventus"
The 22-year-old American player confessed that he is thrilled about the prospect of playing alongside Cristiano Ronaldo and learning a lot from the Portuguese star.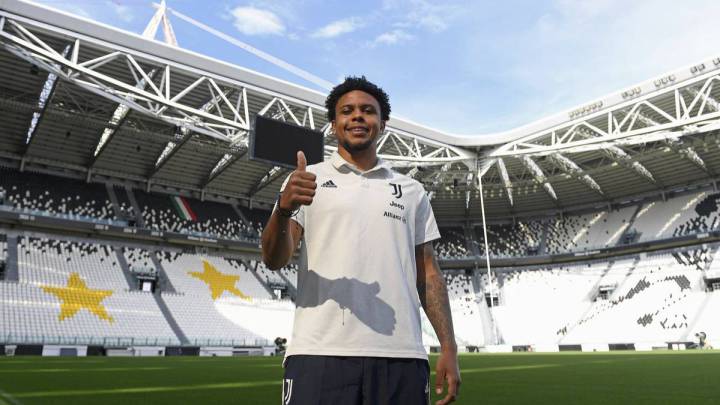 After having an outstanding season with Schalke 04, Weston McKennie became one of the top targets for many clubs during the summer transfer window. There were several clubs on the table, such as Newcastle United and Southampton, but since Juventus made an offer McKennie said that it was one of the easiest decisions he had to make and so he ended up signing for the Serie A champions.
"Juventus is an international club, it is famous all over the world. In the United States, shops sell the jerseys and if I can contribute to further the growth of the brand, I will be delighted," said McKennie.
14

The 22-year-old will be playing alongside Cristiano Ronaldo next season. The Portuguese is considered, alongside Lionel Messi, the best player of the last decade.
"Playing with Cristiano, seeing how he moves and how he works will bring me great benefits. The idea of coming to play here, in a club with a great history, immediately thrilled me."
First American in Juventus history
"It is a great honour to be the first American player in the history of Juventus. Having the opportunity to wear this shirt, representing my country and bringing young Americans closer to football makes me proud," he said during Monday's news conference.