Real Madrid willing to pay 50% of Bale's salary to facilitate move
According to The Telegraph, Real Madrid are willing to pay half of Gareth Bale's wages to allow him to sign for another club this transfer window.
Real Madrid are willing to subsidise half of Gareth Bale's salary to enable him to find a new club this summer, according to The Telegraph.
The Welshman, whose contract at Los Blancos runs until 2022, doesn't have many suitors in the current transfer market due to his extortionate wages, a colossal figure of 14.5 million euros net per season.
Madrid could cover half of the Welshman's salary in the two remaining seasons on his contract if it opens the option of a move abroad, most likely a Premier League team, which would be the logical option. Bale knows the league, a league where he has been named player of the season. In addition, the Premier League's TV rights deal gives the clubs economic potential, which would make it viable to find a team capable of covering the other half of Bale's contract, of just over seven million euros per season.
Tottenham Hotspur and Manchester United are the teams reportedly most interested in Bale at the moment. Jose Mourinho has never hidden his admiration for the player, to whom he once said in a pre-season meeting in the United States: "I can't sign you because you don't talk".
Mourinho had hinted that he may have made a sustained effort to take Bale to Old Trafford had he spoken publicly of his desire to leave the Spanish capital.
At the end of the 2017-18 season, Bale lost his place in the Madrid starting eleven, but closed the campaign out as a hero, with two goals in the Champions League final in Kiev against Liverpool. Since then, it has been a slow decline for the winger.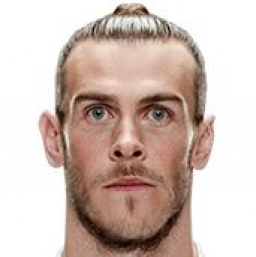 Last summer, Los Blancos blocked a move that would've seen Bale leave to join Chinese outfit Jiangsu Suning for free. Bale spoke while on duty with Wales about his time in Madrid and was critical of the club for preventing a potential departure, as he admitted he was open to leaving Primera for the first time.
"I tried to leave last year but they [Real Madrid] blocked everything at the last second," Bale told Sky Sports. "It was a project I was excited for last year but it didn't materialise. And there have been other instances but the club won't allow it or something, so it's up to the club. I want to play football. I'm still motivated to play football. I'm 31 but I'm in great shape still and I feel I've got a lot to give. We'll see what happens. It's in the club's hands and they make things very difficult to be honest."
Asked if he would like to return to the Premier League, the former Tottenham player said: "It's not really in my hands. If those options arise, it's something I'd look at for sure. We'll see what happens. We have plenty of time in this transfer window and a couple of others as well. Time will tell and, mainly, the decision is in Real Madrid's hands."
The 31-year-old watched the majority of the 2019-20 campaign from the bench and is no longer in Zinedine Zidane's plans. A move, possibly back to the Premier League, would suit all parties involved.
Bale didn't train with his Real Madrid team-mates on Wednesday after picking up a knock while playing for Wales in the UEFA Nations League.
Zidane said it would have been "best for everyone" had Bale left last year, and his departure would have benefitted the club financially. He is still Real Madrid's highest-paid player.
Bale played just 1,260 minutes last campaign – the lowest of his spell in Spain, featuring in just 20 games across the campaign, scoring three goals and providing two assists. He missed 13 games through injury while he was overlooked by Zidane on a further 17 occasions.