Official: Messi to remain Barcelona captain
In spite of Messi's poor relationship with Bartomeu, Koeman has decided not to change the Argentine's status as the team's first skipper.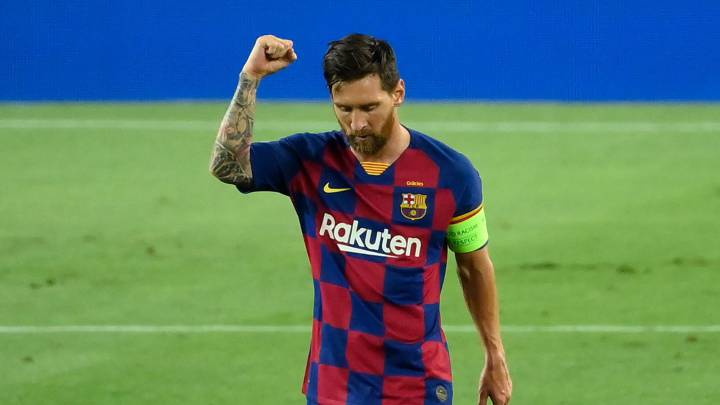 Barça officially announced today that Lionel Messi will continue as the team's captain for the 2020/21 season. He will be accompanied, as he has been since Andrés Iniesta left in 2018, by Sergio Busquets, Gerard Piqué and Sergi Roberto.
The move resolves the mystery about who would take the Barça armband following Messi's scathing words about Josep Maria Bartomeu which saw his relationship with the azulgrana president reach a new low. Messi and Bartomeu will have a lot of negotiating to do over the course of the season - especially regarding the reduction of players' salaries as the club has lost 30% of revenue.
It's clear that from the club's point of view, they want to avoid any more conflicts. Koeman also wants to keep the peace and could easily have decided to name the captains on his own. Messi too could have turned down the responsibility and handed over the armband to someone else - even if his comments about the lack of a project at the club was not well received by his team mates. The confirmation of Messi as captain is another step as tensions at Barça slowly subside. Messi was the first to show up for the squad's training sessions and is also working out voluntarily on his days off.
Messi crisis is water under the bridge
Both Messi and the club are doing their best to put the burofax incident behind them and little by little they are managing to restore peace. It remains to be seen how the rest of the squad will respond to Messi's leadership as team captain.