Second stimulus check: when does the Senate meet again to decide?
There still remains the possibility of a second stimulus check of a maximum amount of $1,200 per adult. Both Democrats and Republicans have all backed a second round of Economic Impact Payments.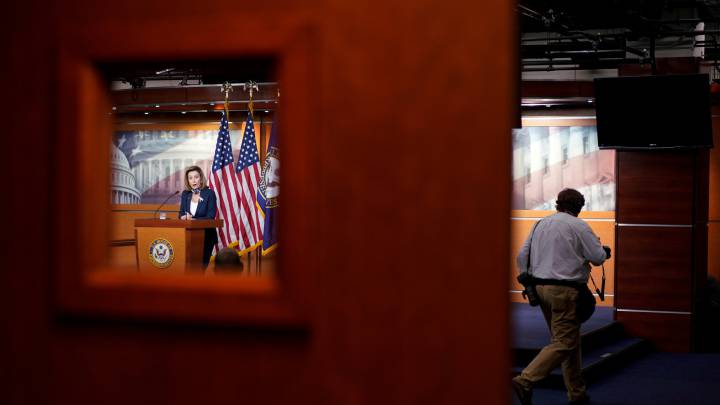 The Senate failed to move a Republican bill forward last week, the proposal included $500 billion of new aid but the bill did not receive the 60 votes needed to pass in the senate with the package aiming to provide $300 per week in enhanced unemployment insurance benefits.
The Republican bill defeated on Thursday would have renewed a federal unemployment benefit, but at a lower level than Democrats sought. It also would have set new protections for businesses against lawsuits during the pandemic.
Other initiatives - including aid to state and local governments, a second round of direct payments to households, and bailouts for airlines - were not addressed in the Republican bill.
Bill to progress?
According to CNN, there have been no talks on relief legislation since the proposal floundered but Democrat Nancy Pelosi has spoken of her confidence that a bill can still be pushed through by the end of September, telling the media outlet: "I'm optimistic. I do think that we should have an agreement. That's what we all want."
Republican Senator Mitch McConnell struck a rather less upbeat tone over the weekend though, declaring: "I wish I could tell you we were going to get another package but it doesn't look that good right now."
Senate dates
The House returns to work next week and they will have a total of 12 working days to draft a bill before they go into recess to prepare the 3rd November elections. On the other hand, since the Senate resumed work earlier than the House, they have a total of 22 working days to reach an agreement about the stimulus relief package before election day.
If the Senate passes the bill at the end of September, the House will have until 1 October to agree on it and the President will sign it as early as 2 October. Once this chain of command passes through everyone, according to United States Secretary of the Treasury Steven Mnuchin the IRS will be in a position to start sending the second round of payments on the week of 12 October.