I loved it! Klopp revels in Anfield 'spectacle' against Leeds
Leeds equalised three times before Mohamed Salah completed his hat-trick to give Liverpool a 4-3 win from the penalty spot at Anfield.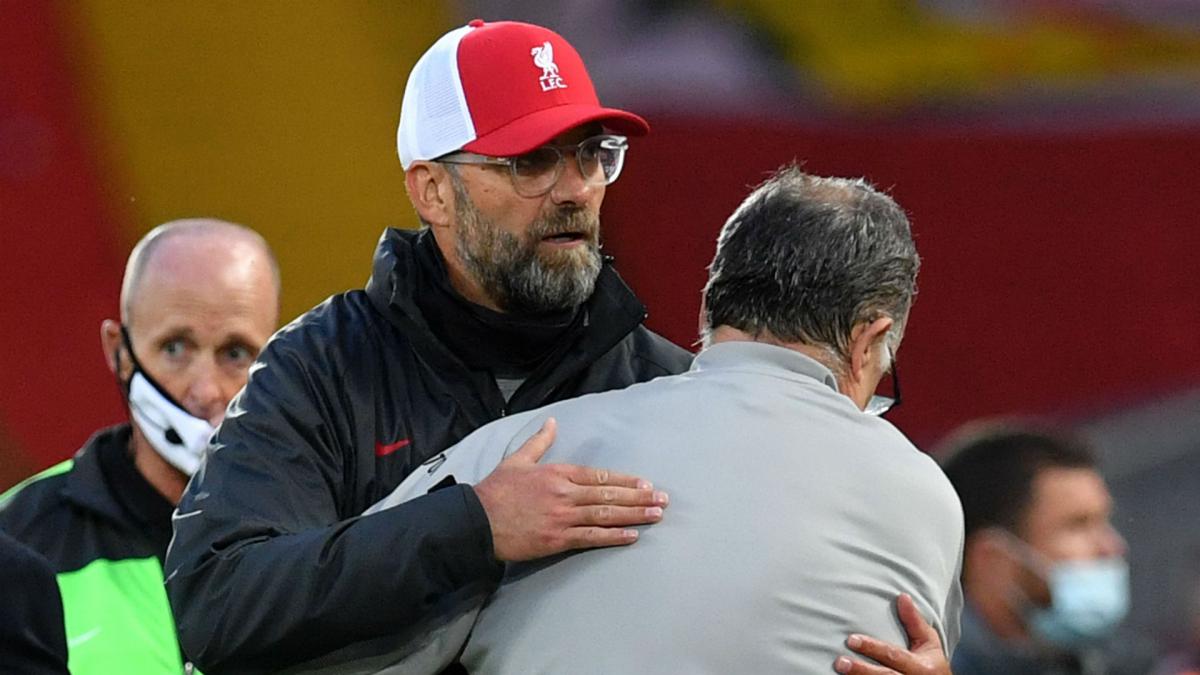 Jurgen Klopp claimed he was simply thrilled to be along for the ride as Liverpool and Leeds United produced an opening-day classic in the Premier League.
The champions of English football's first and second tiers were paired together to launch their campaigns on Saturday and Mohamed Salah's fourth-minute penalty suggested Liverpool could be on course for a straightforward win.
Salah hat-trick
But Marcelo Bielsa's Leeds equalised three times over the course of a compelling contest before Salah broke their hearts with a second penalty to complete his hat-trick and snatch a 4-3 victory two minutes from time.
Reds boss Klopp was keen not to dwell for too long upon his own team's unusually slack defending.
"What a game, what an opponent, what a performance from both teams. A proper spectacle, I loved that," he told Sky Sports.

"It is pretty rare you see that many goals in a game, we have left space for improvement in our defending but that is not unusual for a first game. Our players have played a few days ago for their countries so it is possible [to improve].
Taking the positives
"The opponent forced us to make mistakes, we can do better, we will do better but I loved a lot about the game against a well-organised, passionate side like Leeds.
"We used our skills to cause them problems, we could have scored more and in the end we used set-pieces which is fine by me.

"It is not like riding a bike, you can lose something in pre-season and it takes time to all come together again. I am really positive about this game."
Leeds' Premier League return after 16 years

Leeds are playing in the top flight for the first time since 2004 and Klopp feels they will be a success if they can maintain the levels they showed on Merseyside.
"Leeds will have a good season if they can keep up that intensity and they did it in the Championship with more games so why not?" he added.