Manchester City offer €89 million for Atlético Madrid's Giménez
Pep Guardiola has been clear that strengthening his side's defence is a priority, and with Napoli's Koulibaly proving difficult, LaLiga may provide an alternative.
Manchester City have presented a formal offer to Atlético Madrid to acquire the services of José María Giménez. As AS has learned from sources at the Madrid club, the Premier League powerhouse has offered 89 million euros for the signing of the Uruguayan central defender. In addition to that fixed fee, City make provisions for five million euros in bonuses for certain objectives being met, which could take the overall cost of signing the player to 94 million euros.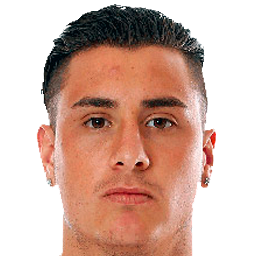 Giménez: Guardiola's Koulibaly alternative
Atlético Madrid were made aware of the English club's desire to sign Giménez and immediately pointed to the release clause of 120 million euros. City's sporting director, Txiki Beguiristain, began the negotiation with Miguel Ángel Gil Marín, Atlético CEO, and Andrea Berta, sports director, and the latest offer on the table is €89 million plus add-ons, according to our sources. This newspaper also approached Manchester City for confirmation of this story but at the time of writing have not yet received any response.
After finishing 18 points behind a Liverpool side transformed by the signing of Virgil van Dijk, and another failed attempt to lift the Champions League crown, Pep Guardiola has been determined to sign a top-class central defender to prop up his squad. The primary objective had been Kalidou Koulibaly but Napoli have held firm with only an extortionate bid likely to secure the talented player. Other centre halves have been signed by the former Barça and Bayern boss, including Stones and Laporte, but since the departure of Vincent Kompany something has not been quite right.
The situation with signing Giménez appears to have some movement in it. Despite the call for the release fee, given the current financial climate impacted by the coronavirus pandemic, the offer of 89 million euros is acknowledged by Gil Marín as a sizeable one, and not something that can be discarded easily. With the expected losses at the capital club this season, this transfer could prove useful, despite the loss of quality on the pitch.
Giménez is one of the captains at Atlético. Last season he spent more time on the bench after a series of injuries and Felipe taking over his role. After the enforced postponement, however, Diego Simeone returned him to the starting line-up and he was one of the most prominent figures in the final stages of LaLiga and in the short European adventure that remained.
Man City news:
The transfer market closes on 5 October and, if Atlético choose to reject this offer from City, they could see an increase towards or completing the €120 million. To sign Rodri last season, €70 million was handed over to trigger the buyout clause. Giménez is happy at Atlético and Simeone will try to convince him to stay. Whether or not the club money men have a different view on this remains to be seen.