Real Madrid: Gareth Bale would accept Manchester United loan deal
The Real Madrid forward is open to a loan move to Old Trafford, The Times report. United are looking for alternatives in attack after being turned down for Jadon Sancho.
There are three weeks left until the transfer window closes and Real Madrid have not lost hope of finding a new club for Gareth Bale. The player is also keen to find a solution that satisfies both his expectations and those of the club. According to The Times, Bale is open to joining Manchester United on loan. Another issue entirely however, would be for both clubs to agree on the conditions of a loan deal and that those conditions suit Bale, who is adamant about continuing to receive his 15 million euro post-tax salary. Bale's close circle, according to the Times, view any loan move as unlikely but at Old Trafford, he remains an alternative if they fail to land Jadon Sancho.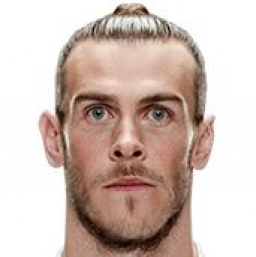 Dortmund hold firm on Sancho asking price
United have their hearts set on signing Sancho but UK media are reporting that Borussia Dortmund are not prepared to sell the player for anything less than 108 million euros. That is a price which is United are not willing to pay in a transfer market which has been seriously compromised by the fallout of the coronavirus pandemic.
Sancho, 20, is valued at 117 million euros according to Transfermarkt  is viewed  a long-term investment for United while Bale, who is now 31, is entering the final years of his playing career. In England, the feeling is that Gareth has a couple of years left in him at the top level. There is also the commercial aspect of signing Bale who is one of the stars on the new BT advert.
"For me, Bale needs to come back to the Premier League and start playing football again. I think he has a lot to offer and I think he will flourish for a couple of seasons if he goes to Manchester United," former Spurs manager Tim Sherwood told Sky Sports at the weekend. But on one condition: "I'd go out and get Bale on a free transfer".
That would enable United to keep their books in order by paying Bale 15 million euros net per season. The transfer market closes on 5 October and we will see how the situation develops.