Juventus in the dark over Luis Suárez, press ahead for Dzeko
Juventus reached an agreement with Roma on Monday, to free the Bosnian striker once they have completed signing Milik from Napoli.
Juventus have no idea what will happen with Luis Suárez's Italian exam and passport and have decided to press ahead with other plans to give Pirlo the striker he needs to fit into his 3-4-1-2 formation. On Thursday, the Uruguayan must undergo an exam in Italian which he needs to pass in order to register for a duel passport although even if he passes the test, it is not guaranteed that the process will be completed in time for him to be registered in Juve's Champions League squad list.
With that in mind, the Vecchia Signora have stepped up talks with Edin Dzeko. The bianconeri have an agreement in place with Roma which would involve cash plus a player (probably De Sciglio), but much will depend on what happens with Roma's dealings with Napoli.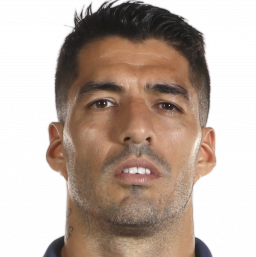 Roma want Milik deal sealed
Roma say they won't free up Dzeko until they have signed Arkadiusz Milik, for whom they will pay 25 million euros including add- ons. The Pole, meanwhile, is still waiting for a phone call from Juventus, who have shown an interest in him in recent months. His delayed response to Roma's offer of 5 million euros after tax per season, is blocking the chain of events which could be set in motion tomorrow.
Juventus Director of Sport Fabio Paratici could call the former Ajax forward, although only to inform him that they won't be signing him. After that conversation, the most probable outcome is that Milik will accept Roma's offer and Dzeko will be free to move to Turin. That is what Pirlo has been hoping for - on Monday he officially passed his coaching exam and gained his UEFA Pro license which means he is officially able to coach Juve in Serie A and the Champions League. Now he can focus solely on bringing in the missing pieces of his jigsaw…