Real Madrid: Gareth Bale's emotional farewell to teammates
The Welshman's loan move to former club Tottenham Hotspur, managed by José Mourinho, is imminent, and he has reportedly said goodbye to his players at Thursday training.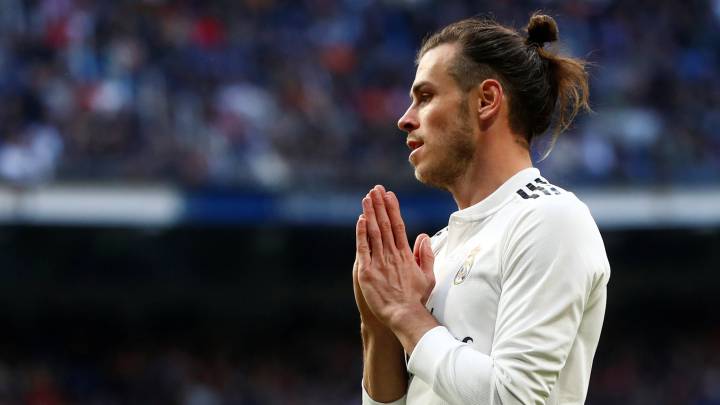 Gareth Bale is ticking off the final checks in his final hours as a Real Madrid player. According to Spanish programme Jugones, the Welsh player said his goodbyes to his current teammates on what was an "emotional morning" at the training complex at Valdebebas, before he heads to London to sign on loan with former club Tottenham.
Bale trained then say farewell
The number '11' went through his paces inside the facilities in the Spanish capital, but as that came to a close he met with his teammates in what is believed to be his last day as a Madridista player. At least for a year.
As Real Madrid get a non-playing burden off the wage bill, the official club shop has already stopped selling the shirt with Bale's name on the back of the number '11', despite no official communication about the move. But within the next 24 hours both he and Sergio Reguilón will catch a flight to the British capital to sign their new contracts with the team managed by José Mourinho.
It is still unknown how much of the huge salary Tottenham are wiling to pay to have the Welshman in their side, with The Independent pointing out that it will be around half the 30 million euros, plus performance-related bonuses. Others in the British media have said they'll pick up the entire tab.
Madrid's post-Bale number 11 decision
As AS has learned, Bale's departure leaves two players with the potential to inherit the number '11': Vinicius and Asensio. The Brazilian wants it, but the Spaniard has seniority in the club. We'll find out soon enough, as this weekend when Zidane sets out his team, any number worn will be kept for the season due to league regulations.
In his time in the Spanish capital, the striker has bagged 105 goals in the white shirt, delivering 68 assists in 251 official matches. The Welsh international has secured four Champions League titles, two LaLiga winners medals along with success in one Copa del Rey final. Bale has also lifted three UEFA Super Cups, one Spanish Super Cup and four FIFA Club World Cups.