Barcelona president Bartomeu considering his future
The initial idea is for the president to remain in his position but pressure is growing from other board members for Bartomeu to step aside which would bring elections forward.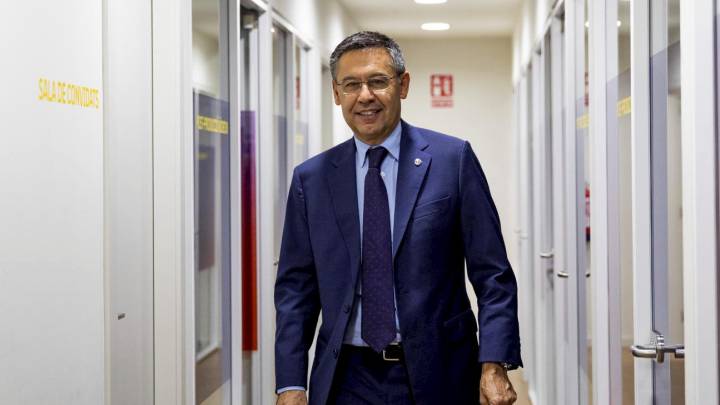 Since becoming FC Barcelona president on 23 January (2014), Josep Maria Bartomeu is facing his darkest hour after Barcelona members gathered the necessary number of signatures on Thursday to force a vote of 'no confidence'.
'Mes que una moció' (More than a motion), a group of members supported by candidates for next year's presidential election, said they had gathered 20,731 votes by Thursday's deadline, comfortably clearing the required 16,520 to trigger the vote.
Bartomeu wasn't contemplating such a wave of opposition to his tenure and once the signatures have been validated, the club's statutes state it must hold a referendum within three months, with 66.5% of the club's 150,000 members needing to vote against Bartomeu and his board to force their removal.
Should the motion of censure go ahead, Bartomeu will be the third president to face a vote of no confidence after Josep Lluís Núñez in 1998 and Joan Laporta in 2008, with the vote failing to pass on both occasions.
Not standing down
Bartomeu's initial plan was not to stand down and resign but pressure is growing internally for the president to move aside which in turn could see the elections which are scheduled for 2021 brought forward.